Potential tropical storm forms in Atlantic as Hurricane Idalia nears Florida landfall
Tropical Depression 11 has formed in the central Atlantic on Tuesday morning as Hurricane Idalia nears landfall in Florida, according to the National Hurricane Center. 
The depression is located about 855 miles east-southeast of Bermuda with maximum sustained winds of 35 mph as it moves north at 2 mph, the NHC said on Tuesday. 
The storm could strengthen over the next day or so, and the depression could become a tropical storm as early as Tuesday afternoon or night. The next name on the 2023 Atlantic hurricane season list is Jose. 
This storm is not expected to impact land at this time.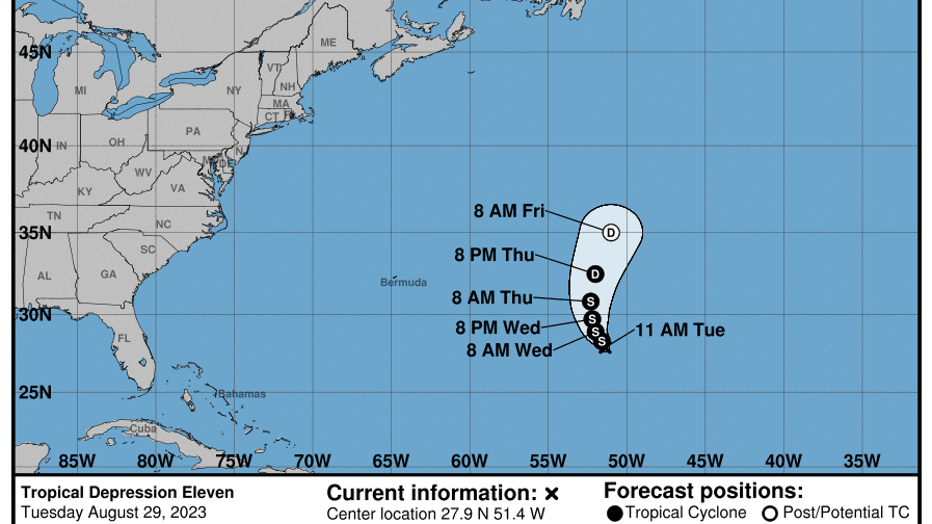 The National Hurricane Center is also tracking a tropical wave just off the west coast of Africa that has a 50% chance of forming in the next week.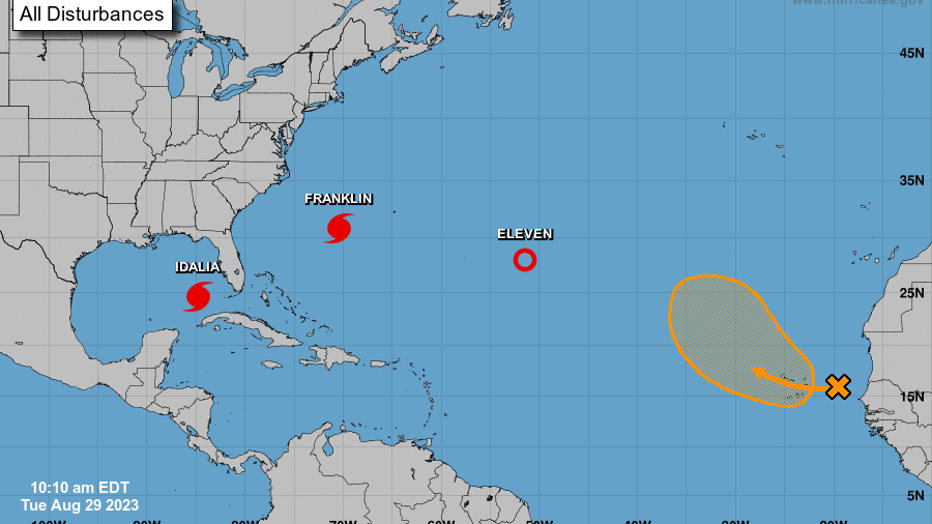 Tracking Hurricane Idalia
Click here for the latest updates about Hurricane Idalia as it nears landfall along Florida's Gulf Coast on Wednesday morning.