Orlando Weather Forecast: Wet AM commute; how long will the rain last?
ORLANDO, Fla. - Today's high: 79 degrees | Tonight's low: 56 degrees
After a wet commute to start the workweek around Central Florida, skies will begin to clear, though some clouds will remain. Temperatures will be cooler than they've been – upper 70s and 80s for Central Florida, and mid-70s along the beaches. It will also be breeze as winds increase from the north, as a front moves through.
Tonight, much cooler – temperatures fall into the 50s – and drier.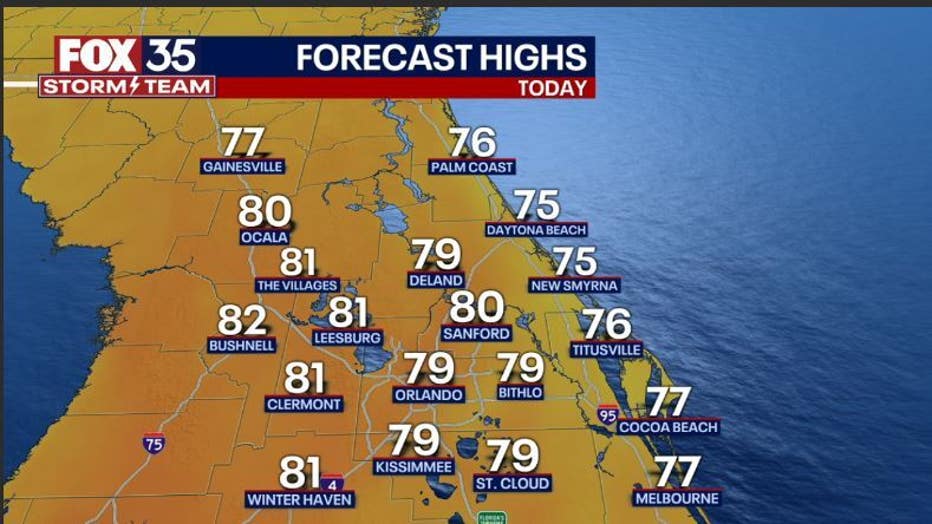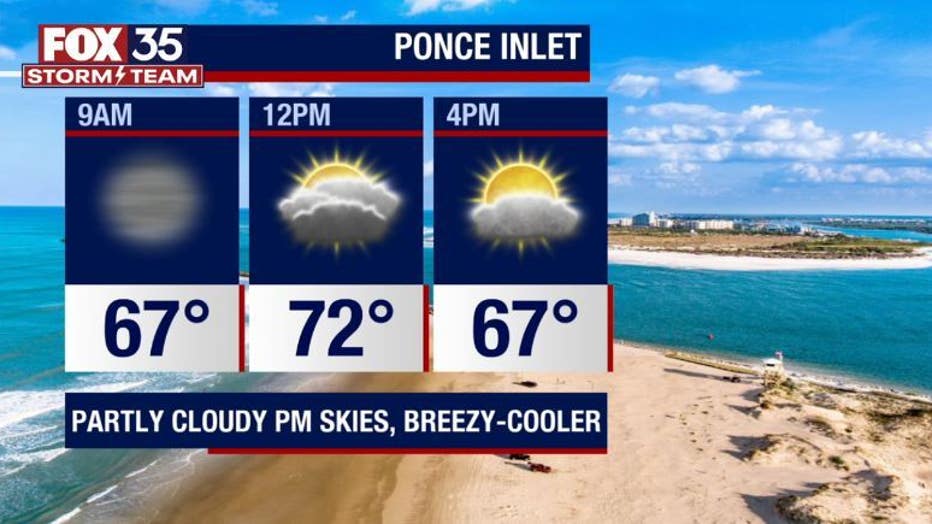 BEACH FORECAST
If you're headed to the beaches, you may see some showers before noon. Winds will increase from the north at 10-20mph. A "long-shore" current will develop from North to South along the beaches this afternoon. Entering the Atlantic is not advised, as the rip current risk will be on the rise. Highs seaside this afternoon will rise into the mid-70s. Water temps are in the mid-upper 70s. Surf is in the knee-waist high range as a blown-out Northerly wind swell develops.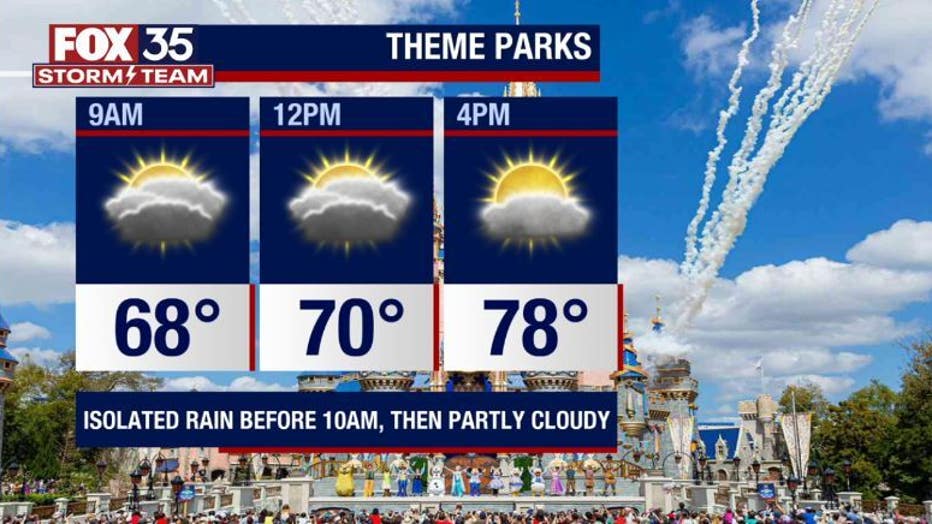 THEME PARKS FORECAST
If you're headed to the showers, you may see a few showers through the mid-morning. After that, partly cloudy skies, breezy, and highs near 79. 
LOOKING AHEAD:
Skies remain dry through mid-week as temperatures will gradually warm up. We're looking at the upper 80s by late week. Our next possible rain chance is the week, though it's a modest chance.