Zoo Atlanta to Name Snake "Kobe" in Tribute to Lakers Great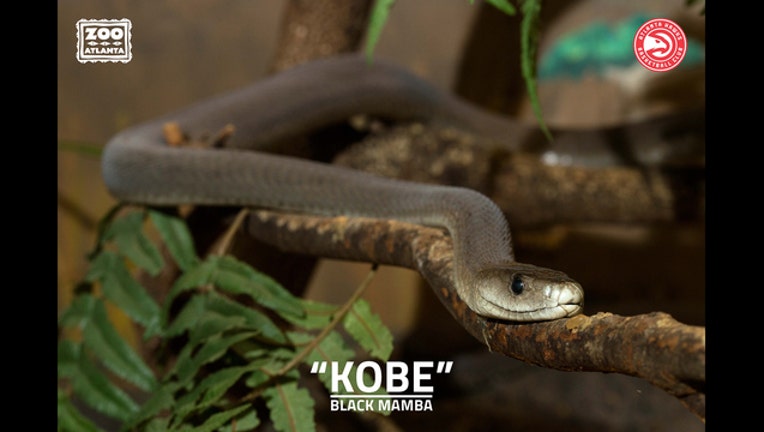 article
ATLANTA, Ga. - The Atlanta Hawks will host the Los Angeles Lakers on Friday, December 4 at Philips Arena in Kobe Bryant's final regular season game in Atlanta.
To pay tribute to Bryant's memorable career, the Hawks and Zoo Atlanta have announced that the Zoo will name its black mamba snake Kobe. In addition, the Hawks will make a donation to Zoo Atlanta to further honor Bryant.
Bryant, the third-leading scorer in NBA history, is a five-time NBA champion and 17-time All-Star.
"Zoo Atlanta is thrilled to be part of this very special tribute. Mr. Bryant is a legend on the court, and the black mamba is a legend in the wild," said Raymond B. King, President and CEO of Zoo Atlanta. "We're proud to partner with our home team, the Atlanta Hawks, on recognizing Mr. Bryant's contributions to sports with the naming of this animal, and we hope everyone will visit Scaly Slimy Spectacular, our newest destination at Zoo Atlanta, to see the new namesake in person."