Stanton homers in 6th straight, Marlins fall 9-4 to Giants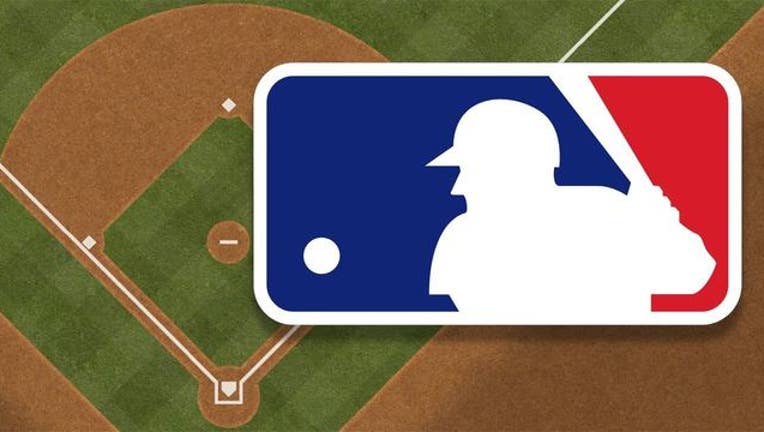 MIAMI (AP) - All eyes are on Giancarlo Stanton and he keeps delivering.
Baseball's $325-million man homered in his sixth consecutive game to give him a major league-leading 44, but the Miami Marlins fell 9-4 to the San Francisco Giants on Tuesday night.
"Obviously very dangerous right now," Marlins manager Don Mattingly said.
Stanton hit a solo shot to deep left-center field off Madison Bumgarner (3-5) in the third inning, tying the game at 2.
"It was a matchup a lot of baseball fans and us in the game look forward to," Giants manager Bruce Bochy said. "Bumgarner won't back down but (Stanton) got him."
Stanton has 11 homers in his last 12 games, and 23 in the last 35. Only Sammy Sosa (25 in 1998) and Barry Bonds (24 in 2001) have hit more in that span, according to Elias.
"I've never even heard anything like this before with what he's doing," Marlins catcher A.J. Ellis said. "And the fact to be able to see it, it's a great moment for all of us. ... The fact that he's delivering when the expectations are there speaks to how locked in he is and how dedicated he is to find the right pitches. It's pretty special to watch and we all hope it keeps going."
He is two games from tying the major league record of hitting a home run in eight straight set by Dale Long (1956), Mattingly (1987), and Ken Griffey Jr. (1993).
"I'd like to see him beat it actually," Mattingly said. "It would be good. ... We're trying to win games and the last thing I'm going to do is root against him hitting homers. So I'm all for it."
Stanton singled off Bumgarner in the first, but Bumgarner was able to bounce back and strike him out in the fifth.
"That's always fun," Bumgarner said of the matchup. "I look forward to those. I might not go about it in the smartest way. But it was certainly a lot of fun. He's locked in for sure."
Stanton will look to make it seven straight on Wednesday in the series finale. The Giants will start right-hander Matt Cain. Stanton has four home runs in 22 at-bats against Cain.
"You watch the way teams are starting to pitch him now, he's only getting one or two pitches a night to even drive," Ellis said. "They're starting to pitch him a lot tougher, not trying to come into his nitro zones at all, and when they do, he's not missing."
Denard Span had three hits, including a home run, and drove in two runs. Hunter Pence also drove in a pair, Ryder Jones hit a solo homer, and Bumgarner knocked in a run while allowing nine hits and four runs in six innings for the Giants, who scored three runs in a pivotal seventh inning.
Ellis also homered for the Marlins, who led 4-3 after six as starter Dan Straily was in line for his first win since July 7.
Junichi Tazawa (2-3) allowed four hits to begin the seventh, with the Giants scoring three times to take a 6-4 lead. Hunter Pence had an RBI double, pinch-hitter Carlos Moncrief had an RBI single, and Stanton had a throwing error for the runs.
"I just missed spots," Tazawa said through a translator.
The Giants added on three runs in the final two innings to cap the scoring.
STANTON'S LAST 12 GAMES
Stanton is hitting .391 (18 for 46) with 11 home runs and 20 RBIs in his last 12 games since Aug. 4.
His 11 home runs in August are a new club record. He is only the fourth player in MLB history with 11 homers through the first 15 days of a calendar month, joining Troy Tulowitzki (September 2010), Sosa (June 1998), and Ralph Kiner (September 1949).
TRAINER'S ROOM
Giants: 2B Joe Panik was held out for the second straight game after getting hit in the head with a pitch on Sunday. "He's still not feeling great," Bochy said. "Right now I'd say there's a real good chance he will on the concussion list, but that is not definite until doctors look at him one more time and he has to do some paperwork for MLB." . RHP Johnny Cueto (blisters) threw a 25-pitch bullpen session before the game. ... IF Miguel Gomez (right knee) is scheduled to go on a rehab assignment on Thursday. ... IF Brandon Belt (concussion), who has been on the disabled list since Aug. 5, will be evaluated by team doctors on Wednesday.
Marlins: LHP Jarlin Garcia (left biceps strain) was placed on the 10-day disabled list retroactive to Aug. 12. . RHP Kyle Barraclough was reinstated from the disabled list in a corresponding move.
UP NEXT
Giants: Cain (3-9, 5.22 ERA) is winless in his last 12 starts, going 0-8 with a 6.29 ERA. His last win was on May 15 against the Los Angeles Dodgers.
Marlins: RHP Jose Urena (10-5, 3.76) will be on the mound to close out the six-game homestand. Urena is 1-1 with a 2.33 ERA in his last three starts.