Johnson leads Marlins to 6-3 win over Reds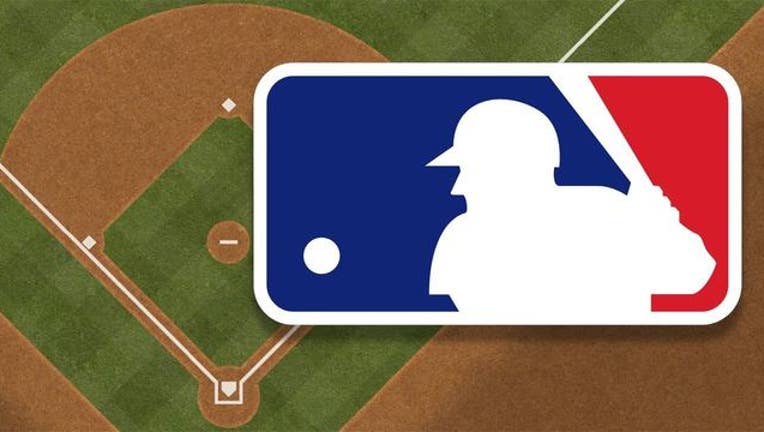 article
CINCINNATI (AP) - Chris Johnson drove in two runs with a home run and a double, former reliever David Phelps pitched into the sixth inning in his third start of the season and the Miami Marlins opened their four-game series in Cincinnati with a 6-3 victory Monday night.
Marcell Ozuna also homered and Dee Gordon beat Joey Votto's high toss to pitcher Blake Wood covering first base for a bases-loaded, two-run infield single for Miami, which has won two straight games after a three-game losing streak. Both wins have come since Giancarlo Stanton was lost on Saturday for what is expected to be at least six weeks with a groin injury.
The Marlins went into Monday one-half game behind St. Louis for the National League's second wild-card slot.
Phelps (6-6) struck out a season-high eight — one short of matching his career high — while allowing two runs in 5 1/3 innings. He gave up four hits with one walk.
Scott Schebler drove in both of Cincinnati's runs with a homer and a bases-loaded walk. His solo homer in the second snapped an 0-for-28 slump.
Gordon led off the game with a double to right and scored on Martin Prado's single on the 12th pitch of his at-bat against Brandon Finnegan. Johnson snapped a 1-1 tie with his solo home run into the visitor's bullpen in right, his fifth of the season and first since July 20.
Ozuna stretched the lead with a homer to lead off the sixth, his 20th of the season and first since July 30.
Finnegan (7-9), 2-0 in his last three starts and 4-1 over his last six, allowed seven hits and four runs with three walks and three strikeouts in 5 2/3 innings.
TRAINING ROOM
Marlins: RHP A.J. Ramos threw on Monday for the first time since going on the DL on Aug. 6 with a fractured finger on his right hand. Depending on how he feels, the next step would be a bullpen on Tuesday, manager Don Mattingly said.
Reds: CF Billy Hamilton left Monday's game after five innings with a right knee contusion. Hamilton banged into the center field wall and the left-center field chain-link fence going after balls in the first three innings.
UP NEXT
Marlins: Miami had yet to announce a starting pitcher for Tuesday's second game of the series against the Reds.
Reds: Ex-Marlin RHP Anthony DeSclafani (6-1) is scheduled to make his second career start against his former team on Tuesday. DeSclafani is coming off his first loss of the season, 3-2 last Wednesday at St Louis.