Jets' Smith doesn't plan to file charges against Enemkpali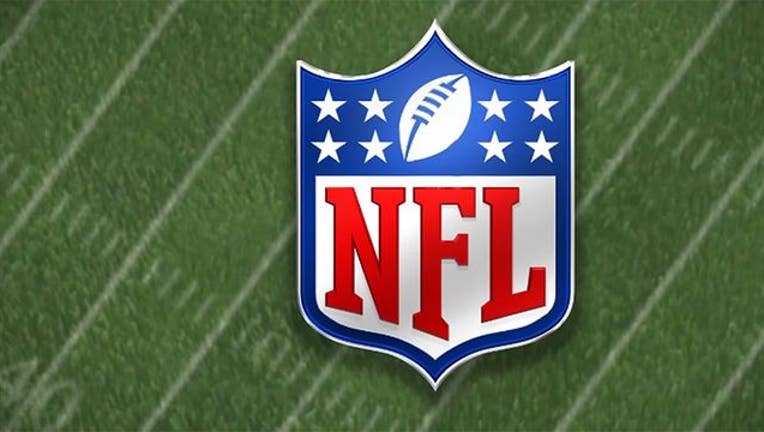 FLORHAM PARK, N.J. (AP) - Geno Smith insists he has moved on from the punch that rocked the franchise and might have cost him his starting job.

The New York Jets quarterback has no plans to file charges against former teammate Ikemefuna Enemkpali, the linebacker who broke Smith's jaw when he slugged him in the locker room last month.

Smith, expected to miss at least the first four games of the regular season, would not address whether Enemkpali apologized to him. Smith also wouldn't say if he reimbursed the $600 Enemkpali paid for the quarterback to appear at a youth camp in Texas -- Smith later canceled because of a death of a friend -- that is believed to be at the root of the dispute that came to a head on Aug. 11.

"I really don't want to talk much about the incident," Smith said Monday while meeting with reporters for the first time since he was punched. "I've put it behind me. We're focusing on the Cleveland Browns as a team and we've got a big game ahead of us, so that's all that really matters at this point."

Smith avoided clearing up any details of what happened that day and why it went so far that a player hauled off and hit another.

"I think some things will be clarified once the investigation is completed," Smith said, referring to the NFL.

Enemkpali was released by the Jets immediately after the incident, and signed by Buffalo and Rex Ryan, his coach with the Jets last season. The Bill cut Enemkpali over the weekend, but signed him to their practice squad on Monday. Enemkpali could face discipline under the league's personal conduct policy.

Meanwhile, Smith had screws and metal plates inserted into his jaw, but says he has been mostly pain-free for the last two or three weeks.

"The first week was tough, but after that, we kind of developed a plan," he said.

Smith appeared to speak normally, looked as if he was close to his usual weight and had no noticeable signs of the injury. He said it's a "week-to-week" process, and he's feeling better every day.

He wore a helmet while throwing passes into netted targets with the other quarterbacks during positional drills.

"Running, throwing and pretty much anything that's tolerable, that doesn't inflict pain or anything that doesn't set me back," Smith said. "So, pretty much everything except for, like, live team drills."

Coach Todd Bowles said the timeline for the quarterback's return hasn't changed.

"He still has the jaw," Bowles said. "He's throwing noncontact, but he's just throwing the ball. He can throw in shorts and a T-shirt. We still don't have a better estimated time for him."

After the incident, questions from fans and the media asked whether Smith was in the wrong by putting himself in position to be punched in the first place. There have also been questions about his leadership and the respect he has from teammates.

Smith has tried to avoid all that, saying he won't listen to outside chatter.

"Things happen in life," he said. "Unfortunately, it happened to me, but I'm not going to hang my head. I'm not that type of guy. I'm not weak-hearted."

Smith appeared on his way to securing the starting job at the time of his injury. He'd looked solid during training camp, and offensive coordinator Chan Gailey was impressed by his progress.
Enemkpali's punch changed all that, and Ryan Fitzpatrick is now set to start at least the first four games of the season. Bowles has also made it clear Smith won't automatically get his job back if Fitzpatrick and the team are playing well.

"I would've loved to have been out there in the preseason, but sometimes you've got to play the cards that you're dealt," Smith said, calling it a "big setback" as he heads into his third season. "I'm not going to sit here and say that I regret it, because it happened. You've just got to move forward and get better and figure out ways to still be on top of the game."

This season was considered crucial for Smith, who mostly struggled in his first two years. He threw 34 interceptions and had 41 total turnovers during that span, but was being given a chance to show to the Jets' new regime whether he could still be a franchise-type quarterback.

"There's a lesson learned in every situation, good or bad," Smith said. "Obviously, I've learned something, but I don't want to keep talking about it."

 When asked what he learned, Smith responded simply: "I'll keep that to myself."

 ------

 AP NFL website: www.pro32.ap.org and AP NFL Twitter feed: www.twitter.com/AP--NFL