Bird's tiebreaking 3-run homer lifts Yanks over Orioles 8-6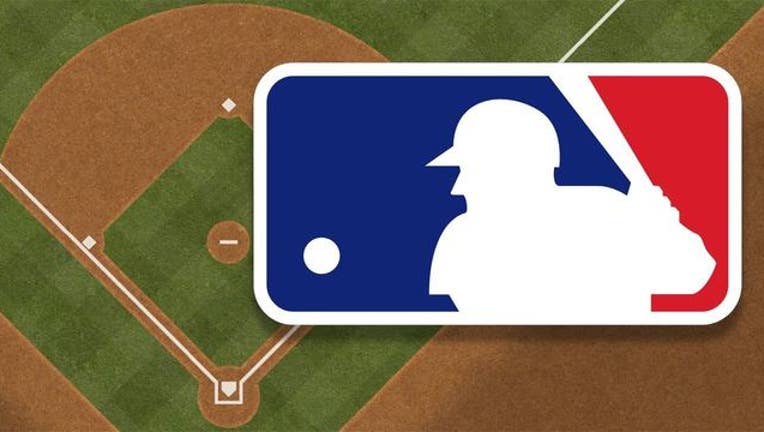 article
NEW YORK (AP) - Rookie Greg Bird hit a tiebreaking, three-run homer off Brian Matusz in the seventh inning, and the New York Yankees rallied past the reeling Baltimore Orioles 8-6 Monday to close within a half-game of AL East-leading Toronto.
Alex Rodriguez and John Ryan Murphy also homered for the Yankees (77-59), who overcame a 4-1 deficit and improved to 18 games over .500 for the first time since 2012. With his 29th home run this season, A-Rod got his 3,054th career hit and passed Rod Carew for sole possession of 22nd place.
Jonathan Schoop and Manny Machado homered for the Orioles, who have lost 15 of 18 since and faded from AL wild-card contention.
Michael Pineda allowed four runs in the second inning, when Schoop hit a three-run homer on an 0-2 hanging slider.
Bird, a 22-year-old who made his big league debut on Aug. 13, also connected on a 0-2 offering and sent the pitch by Matusz off the back of the Yankees bullpen in right-center.
With the score 5-all, Jorge Rondon (0-1) walked Carlos Beltran leading off the seventh, Chris Young singled and Baltimore brought in the left-handed Matusz to face the left-handed-hitting Bird.
Bird, playing regularly because of Mark Teixeira's injury, hit his fifth homer, giving him 17 RBIs since his callup.
Justin Wilson (5-0) wasted a 5-4 lead when Machado homered in the seventh, just the second this season off the left-hander.
Dellin Betances struck out the side in the eighth around three walks. When Caleb Joseph swung past a 3-2 hanging slider for the final out, he slammed his bat against the plate, splitting the wood, then snapped it apart against his right knee.
Andrew Miller pitched the ninth for his 32nd save in 33 chances, allowing Chris Davis' two-out single, his 101st RBI, before striking out Jimmy Paredes.
New York improved to 58-2 when leading after six innings.
Wei-Yin Chen gave up five runs — four earned — and nine hits in five innings.
Young's first-inning popup dropped into shallow right field for an RBI single that put the Yankees ahead in the first.
Schoop's homer, which ended an 0-for-9 skid, and Machado's run-scoring single gave Baltimore a 4-1 lead in the second.
Young hit an RBI double in the third, Rodriguez homered leading off the fifth and Murphy hit a two-run drive later in the inning to put New York ahead 5-4.
TRAINER'S ROOM
Orioles: CF Adam Jones left in the eighth inning because of right shoulder soreness. ... C Matt Wieters (sore left wrist) missed his third straight game. ... SS J.J. Hardy (groin) is likely to be activated from the disabled list Tuesday.
Yankees: CC Sabathia (right knee) is scheduled to start Wednesday night in his first appearance since Aug. 23.
UP NEXT
Masahiro Tanaka (11-6), who has won three of his last four outings, starts for the Yankees on Tuesday night. Kevin Gausman (2-6), slated for the Orioles, is 0-4 in his last six starts.