Woman to file lawsuit over CBD oil arrest at Walt Disney World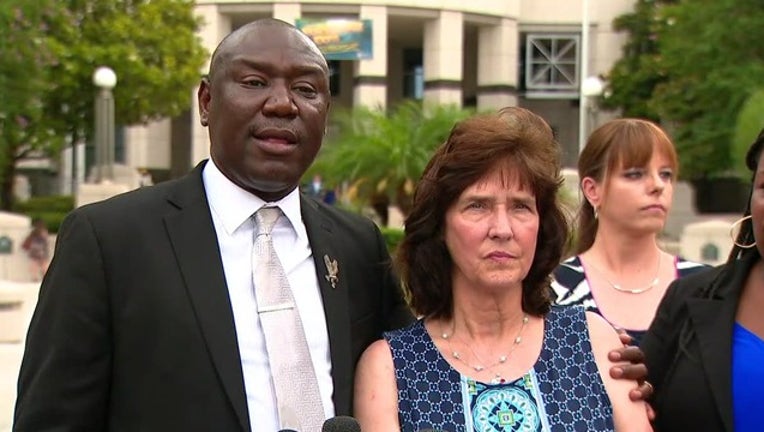 LAKE BUENA VISTA, Fla. (FOX 35 ORLANDO) - The woman arrested at Walt Disney World last month for having CBD oil in her purse has announced her intent to sue the Disney Corporation and the Orange County Sheriff's Office.
Attorney Ben Crump, co-counsel Michele Rayner, and great-grandmother Hester Burkhalter held a press conference in Orlando on Tuesday morning regarding her arrest.
They announced that they will be filing a notice of intent to sue the Disney Corporation and the Orange County Sheriff's Office for the illegal detainment, false imprisonment, defamation of character, intentional infliction of emotional distress, and the violation of civil rights of Burkhalter.
North Carolina resident Burkhalter was visiting Magic Kingdom in April when she was arrested for having CBD oil in her purse. She was carrying the oil, which was recommended by her doctor, for arthritis pain. Officials say that some forms of CBD are legal in Florida, but state statue says otherwise. 
The charges against Burkhalter have since been dropped, but she was placed under arrest and booked into jail on a felony charge when the CBD oil was originally discovered.
In the press conference on Tuesday, Burkhalter explained that the responding deputy was not a very nice person. She said that she panicked when she was arrested. She stated that she could not breathe  and felt like she was going to pass out. She asked for an ambulance to come, but was denied that request until she threw up on the side of the patrol vehicle.
RELATED: Trayvon Martin attorney represents grandma arrested at Disney with CBD oil
After spending over 12 hours in jail, Attorney Ben Crump said that Burkhalter was not allowed back into Camp Fort Wilderness, the Disney property they were staying at. She was issued a trespass warning, according to her attorney. This means that she would never be allowed at Magic Kingdom or a Disney property ever again in her life.
"Disney, you have to do better if you're going to continue to expect people to support you and bring their families to the theme park," Crump said during the conference. He also said that Burkhalter's eight- and ten-year-old children asked at the time "why Mickey Mouse was arresting grandma."
Burkhalter's husband, her sister, and co-counsel Michele Rayner also spoke at the press conference. The full press conference can be watched below.
Read more FLORIDA news: