Woman shot dead in Orange County was first in string of 3 killings by same suspect, deputies say
ORANGE COUNTY, Fla. - Deputies are investigating after a woman was found shot dead in Orange County on Wednesday morning.
The sheriff's office said deputies responded to the area of Hialeah Street around 11:17 a.m. about a shooting. That's when they found a woman who had been shot. She was pronounced dead at the scene. 
MORE NEWS: Florida student attacks, knocks teaching assistant unconscious after she took Nintendo Switch away: deputies
Deputies said the victim, later identified as 38-year-old Nahacha Augustin, was inside a car when she was shot. He identified the suspect in the shooting as Keith Melvin Moses, 19.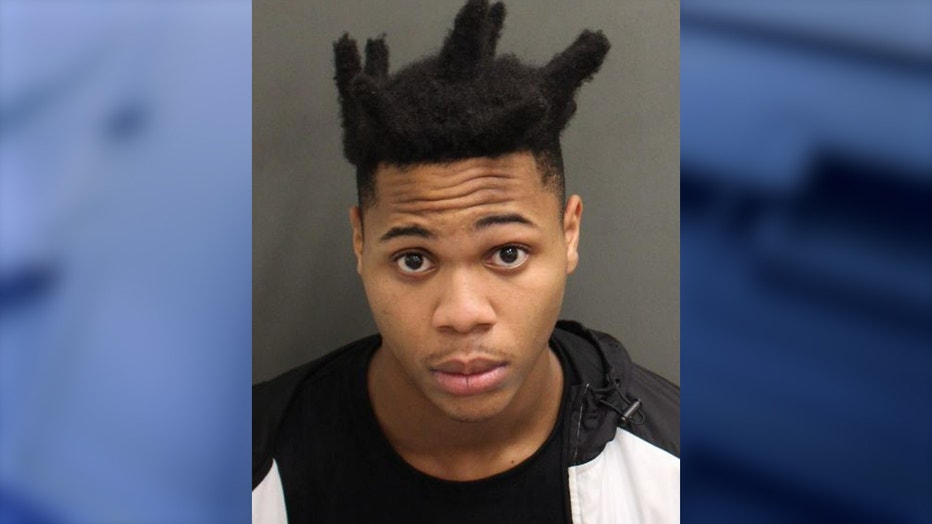 Keith Melvin Moses, 19, has been named as the suspect in multiple shootings in Orange County's Pine Hills neighborhood, Feb. 22, 2023. [Orange County Sheriff's Office]
"There were three people in the car. The suspect shot the victim as they were in that vehicle on Hialeah, so I'm assuming they're acquaintances.  We just don't know the exact relationship at this point," said Orange County Sheriff John Mina during a news conference early Wednesday evening.
Mina said as television news crews were preparing to report on the morning homicide late Wednesday afternoon, Moses returned to the scene and shot two journalists with Spectrum News 13 before entering a house on an adjacent street where he shot a mother and her nine-year-old daughter.  One of the journalists and the child died. 
CONTINUING COVERAGE
"He was detained and arrested near that area right after the two shootings. A very good description was given out, deputies located him in the exact same clothes that he was wearing during the shootings and once they did detain him, homicide detectives who were familiar with him from the previous cases said, 'Yeah, that's our same guy from the earlier homicide,'" Mina explained.