Winn-Dixie closing all pharmacies, transferring prescriptions ahead of Aldi merger
Winn-Dixie is getting out of the pharmacy game. 
The grocery chain said Friday that all prescriptions filed will be transferred to certain CVS and Walgreens locations by the end of 2023, a spokesperson for parent company Southeastern Grocers Inc. told FOX 35 News. There's no set date at this time, but customers can be assured that "nothing changes today." 
The spokesperson also confirmed that this move was made prior to and separate from the proposed merger with Aldi, which was first announced last month. 
"These agreements will help ensure that our pharmacy customers continue to have access to pharmacy services without interruption," Meredith Hurley said. 
Pharmacy customers will be notified well in advance before their prescription files are transferred. 
"We are working closely with CVS Pharmacy and Walgreens to ensure that our customers' prescriptions are handled carefully and confidentially and that there won't be any delay in service," Hurley said. 
Aldi agreed to purchase Winn-Dixie's parent company last month and plans to convert some stores to the Aldi format, the company announced at the time.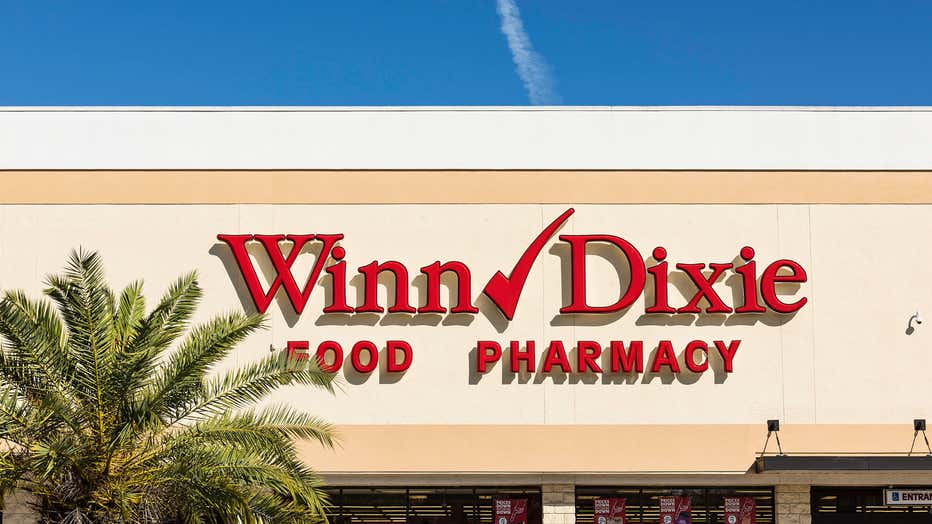 1305 ARIANA ST , LAKELAND, FLORIDA, UNITED STATES - 2016/01/16: Winn-Dixie Store. (Photo by John Greim/LightRocket via Getty Images)
MORE HEADLINES:
Southeastern Grocers Inc., the parent company of Winn-Dixie, Fresco y Más and Harveys Supermarket, will give all of its capital stock to Aldi in an all-cash transaction, according to the press release. That includes all SEG grocery operations which encompasses over 500 stores in Florida, Alabama, Georgia, Louisiana and Mississippi.
For customers, there are no immediate changes planned for any of the stores. Winn-Dixie, Harveys Supermarket and Fresco y Más stores will continue as normal until the sale is approved and closes, which isn't expected to happen until 2024.
Aldi said after the sale it plans to operate Winn-Dixie and Harveys Supermarket under their brand names, but said it would evaluate each location and may decide to convert some locations into the Aldi store format, a news release said.