Whole Foods continues roll out of Amazon Prime rewards Wednesday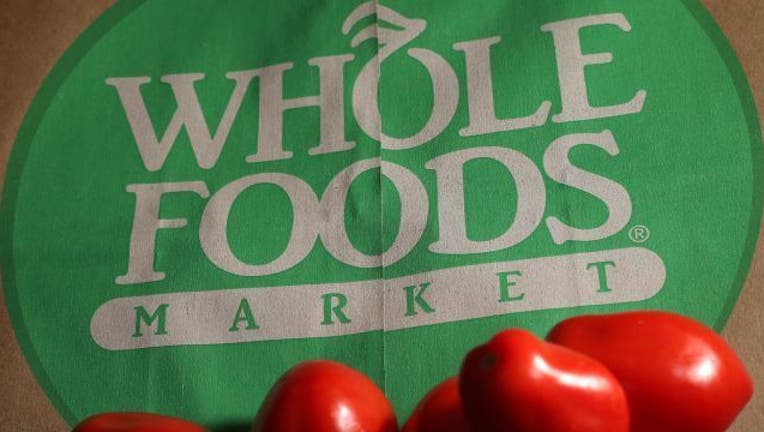 article
ATLANTA - The integration of Whole Foods into the Amazon universe continues. Whole Foods announced starting Wednesday even more Amazon Prime members will receive special in-store discounts.
Prime members will be able to get an extra 10 percent discount on hundreds of sales items by using the Whole Foods app. Users can tie the app to their Prime account and use the code at checkout to unlock the added savings.
Whole Foods has been slowly rolling out the program. It is already incorporated at stores in Florida, northern California, Texas, Idaho, Utah, Colorado, New Mexico, Oklahoma, Kansas, Louisiana, Arkansas, and northern Nevada.
Starting June 13, Georgia, North Carolina, South Carolina, Arizona, southern California, southern Nevada, Washington, Oregon, Tennessee, Alabama, and Mississippi will be added to the stores where discounts are applied.
No words on when the rest of the country will be included in the at-register discounts.
In bringing Prime to Whole Foods, Amazon is trying to give members another reason to stay on as subscribers — even as it raises the price — and try to lure those who aren't to join. The discounts could also drive more people to shop at Whole Foods: When it offered turkey discounts last year for Prime members, Amazon said the grocer broke its record for turkeys sold during the Thanksgiving season.
Amazon said earlier this year that it had more than 100 million paid Prime members worldwide before it announced it would increase the price to $119 a year from $99. Prime members get fast shipping from Amazon.com and other perks, like access to its video streaming service.
The online retailer has made a number of changes to Whole Foods since it bought the chain last year. It cut prices on bananas, milk, and some other groceries; extended its 5 percent cash back Amazon rewards credit card to Whole Foods purchases; and has started to offer two-hour grocery delivery in several cities through its Prime Now service. Whole Foods ended its previous loyalty program earlier this month, and Amazon CEO Jeff Bezos said in April that "technical work" was being done at the cashiers to recognize Prime members.
The Associated Press contributed to this article
RELATED: Amazon to give Prime members extra discounts at Whole Foods