Hurricane Lee forecast to ramp up strength again, bring impacts to Florida this week
FOX 35 is no longer updating this story. Click here to see the latest Hurricane Lee and Tropical Storm Margot updates. 
Hurricane Lee remains a major Cat. 3 storm as it brings dangerous surf and life-threatening rip currents to portions of the northern Leeward Islands, the Virgin Islands, Puerto Rico, Hispaniola, Turks and Caicos, the Bahamas and Bermuda through much of the week, according to the National Hurricane Center. 
While forecasters said it is too early to know what lever of impacts, if any, Lee may have along the U.S. East Coast and Atlantic Canada late this week – especially since the hurricane is expected to slow down considerably over the southwestern Atlantic – the U.S. East Coast – including Florida – can expect dangerous surf and rip currents.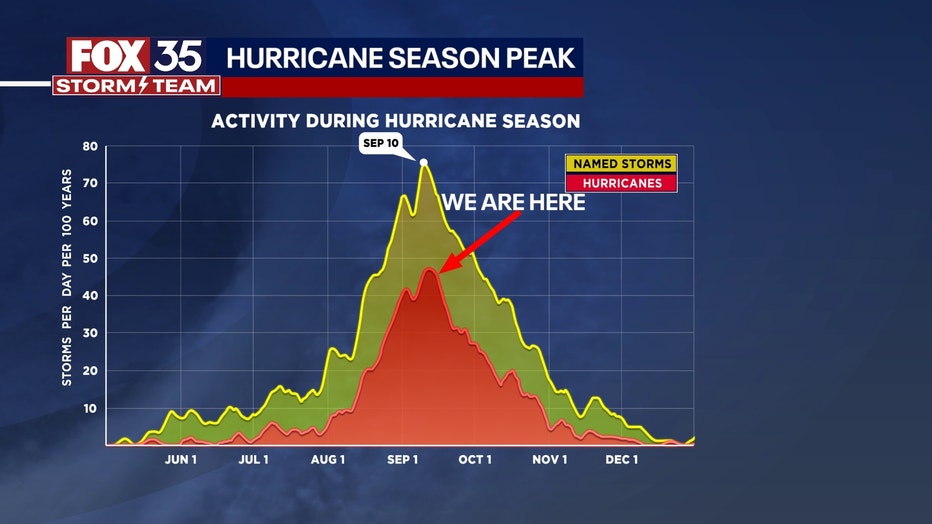 Lee began as the first Category 5 hurricane of the Atlantic hurricane season and the fourth named hurricane after forming last week. Its rapid intensification gave it an overnight jump from a Category 2 hurricane to a Category 4 and a couple of hours later – a Category 5. 
Lee weakened to a Category 2 Sunday before becoming a Category 3 again and the hurricane is expected to ramp back up to a Category 4 later Monday as it inches closer to the eastern coast of the U.S.
Latest Hurricane Lee forecast track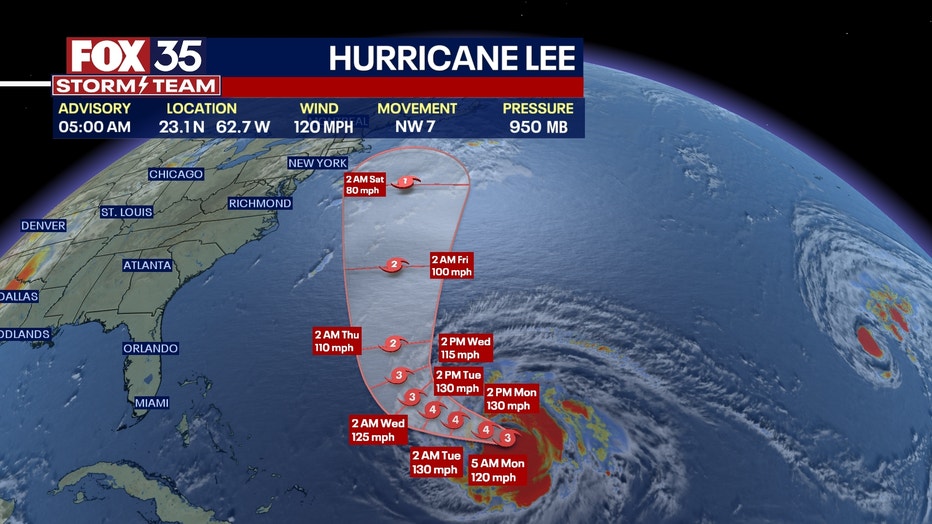 Latest Hurricane Lee spaghetti model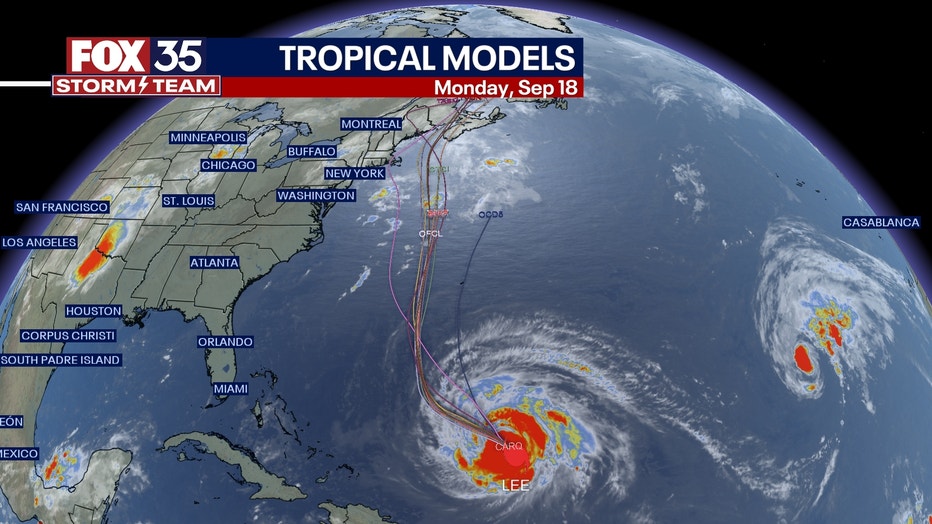 As of Monday morning, Lee is located about 340 miles north of the northern Leeward Islands, moving northwest ay 7 mph. Some additional strengthening is forecast over the next day or so, followed by gradual weakening.
How will Hurricane Lee impact Florida?
Hurricane Lee is forecast to bring dangerous surf all week that will peak by Thursday with surf up 7-8 feet at its highest. Beach conditions will improve by the next weekend.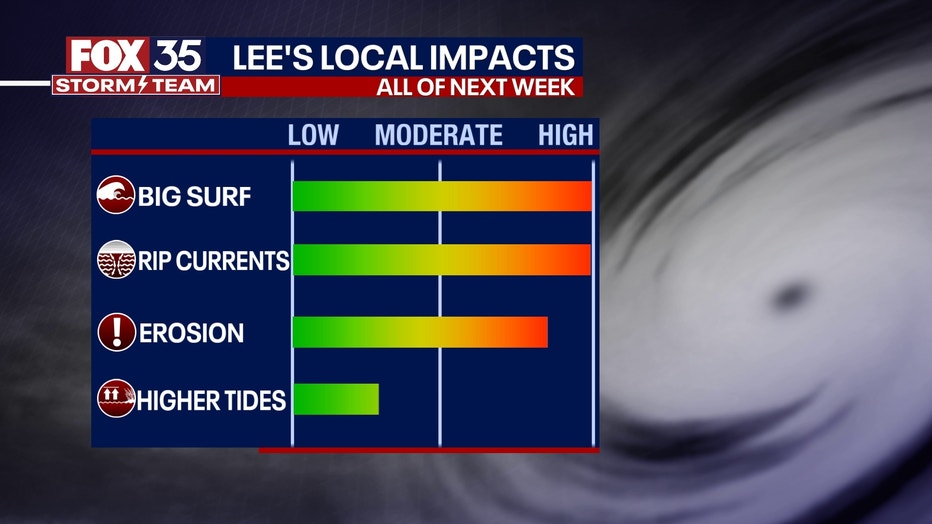 Other impacts such as coastal erosion are possible as well.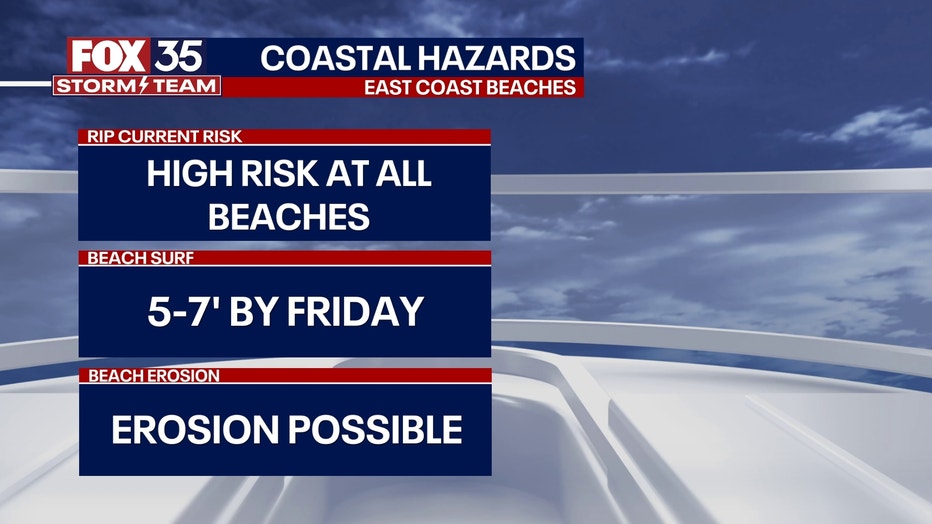 The FOX 35 Storm Team will continue to monitor the tropics so stay with us for the latest updates.