VIDEO: Wild bear on the loose in residential New Jersey neighborhood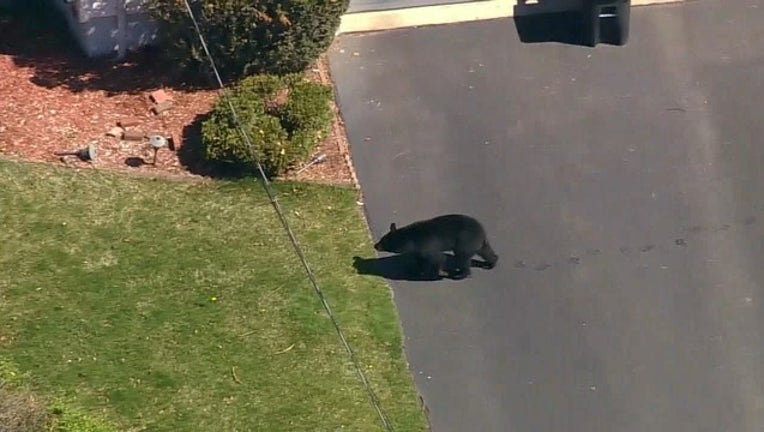 article
PARAMUS, New Jersey -  A wild black bear was running through a residential New Jersey neighborhood on Tuesday morning, climbing fences and evading initial capture by authorities.
Paramus police urged residents to stay indoors and admitted they were unable to capture the bear.  The bear ran to the neighboring town of Ridgewood, New Jersey, Paramus Police Sgt. Michael Ditollo told KTVU. The creature was caught about 3 p.m. EST, he said.
There is a wooded area in the northern part of the county Ditollo said, and that's likely where the bear started from.
"It's not the first time this has happened," he said. "It is what it is." 
SkyFox flew overhead capturing the dramatic scene.