Video captures baby manatees being bottle fed by SeaWorld Rescue Team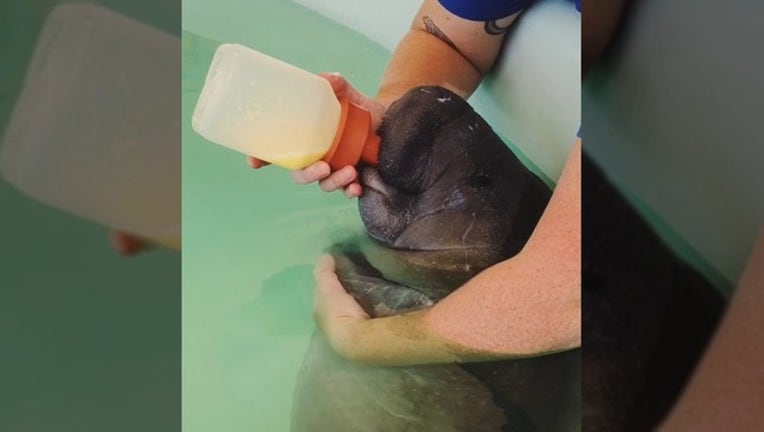 article
ORLANDO, Fla. (FOX 35 WOFL) - Video posted on Instagram by a photographer captures a SeaWorld worker bottle feeding a baby manatee. 
The video shows baby manatees José, Dex, & Ursula. They were rescued in September 2017 after Hurricane Irma separated them from their parents, says National Geographic photographer Michael George. He goes on to say that the SeaWorld Rescue Team took them in for rehabilitation and release. 
The manatees reportedly require constant care and are bottle-fed every 3 hours. The bottles contain infant formula with plant oils, protein sources, coconut oil, macadamia nut oil, and sustainably harvested palm oil.
The video of the manatees was filmed during a shoot for his children's book 'Life at the Zoo.' The book teaches kids the vital role that zoos play in conservation, breeding, and rescue programs.