TRON Lightcyle Run: First look at Disney ride with POV shots, reaction from 'Tron' actor Bruce Boxleitner
At first launch aboard TRON Lightcyle/Run, you're propelled into a racing world inside a giant computer network. The goal may be to win, but it's also to come out alive.
At least, that's how both the TRON movies played out. And the new, highly anticipated roller coaster at Walt Disney World's Magic Kingdom inside Tomorrowland nails this concept as only Disney Imagineers can. 
"One thing we pride ourselves on at Walt Disney Imagineering is that we want to make sure fans of the films feel the attraction is authentic, but we also want those guests who have never seen the films to also totally enjoy it and are inspired to catch the movies afterwards," says Greg Johnson, WDW Imagineering.
PHOTOS: TRON Lightcycle / Run canopy officially powers on at Disney World
"Our guests are known as users, and they're entering into this computerized world known as the grid so that they can join in on a lightcycle game that you've seen in the movie," says Audren Hauser of WDW Imagineering.
"This coaster is unique because you're leaning forward as if you're actually on a lightcycle like you saw in the movie, which I absolutely love because it makes you feel faster," adds Hauser.
Your legs and back are completely secured, leaving the sides of the cycle exposed for some heart-pounding thrills.
Those guests who don't want that ride position or can't fit into that forward stance can opt for a traditional seat called a Light Rover in the back of the coaster train.
RELATED: Some riders report issues fitting into TRON Lightcycle Run vehicles at Disney World
"I think I left a little something of myself up there!" said actor Bruce Boxleitner. "When you're on that thing, I don't think I've ever moved that fast in my life!"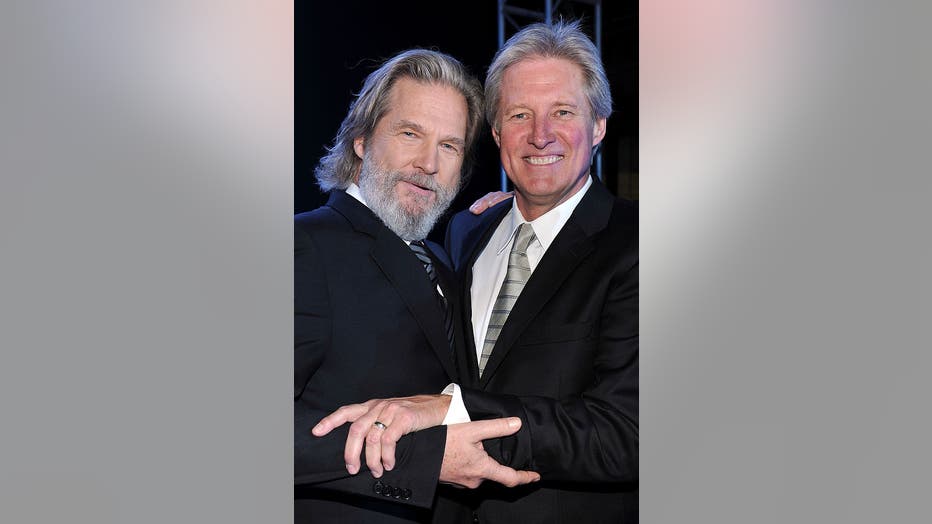 Actors Jeff Bridges (L) and Bruce Boxleitner arrive at Walt Disney's "TRON: Legacy" World Premiere held at the El Capitan Theatre on December 11, 2010 in Los Angeles, California. (Photo by John Sciulli/Getty Images)
FOX 35's David Martin had the pleasure of interviewing Boxleitner, a.k.a. "Tron" himself, moments after he stepped off of the ride.  Boxleitner starred in Tron (1982) alongside Jeff Bridges and reprises the role in TRON: Legacy (2010). He shared a few secrets behind the special effects in the making of the first movie. You can watch that interview below:
The locker system is inside the gorgeous queue, and there's no crowding of people because you pick up your items on the other side of the locker upon exit. Guests must be 48 inches tall to ride.
"It's been so fun to bring a brand-new roller coaster into Magic Kingdom, especially since this new coaster is right next to Space Mountain, one of our oldest coasters. So it's a very fun new addition," beams Hauser.
When you get off the attraction, stop into the new merchandise shop for some authentic tron gear: light-up jackets, identity discs, retro Tron helmets, and customizable action figures.
April 4th is the opening date for TRON Lightcyle/Run.