Taco Bell treats Orlando to exclusive taste of new game-changing menu item
ORLANDO, Fla. - Calling all Taco Bell lovers! 
The fast food chain announced one of its most popular menu items is going vegan – introducing the Vegan Crunchwrap! If you're eager to try this plant-based protein snack topped with vegan blanco sauce and warm vegan nacho sauce, you're in luck. It's available starting Thursday for a limited time, but here's the catch – you can only get it in just three cities in the U.S. Luckily for us, Orlando is on the list! 
You can get your hands on a Vegan Crunchwrap at the Taco Bell on the corner of East Colonial and Alafaya near UCF (11893 East Colonial Dr.). If you plan on making a trip to New York or California soon, you can try Taco Bell's newest menu item there, too. Why these cities?
A spokesperson for the fast food chain said it wanted to target cities with "notable vegan populations." According to a study from WalletHub, Orlando is ranked second-most vegetarian- and vegan-friendly city in the country. 
In addition to the vegan ingredients on the new Crunchwrap, it's filled with original toppings like shredded lettuce and diced tomatoes, all tucked in a standard crunchy tostada shell.
"Such a large part of our fandom is vegan or vegetarian, and we're as committed to them as they are to us and our menu," Taco Bell Global Chief Food Innovation Officer Liz Matthews said in a statement. "That's why we took so long, months and years, to release something this special; we wanted and needed to get it exactly right, to get it mouth-watering."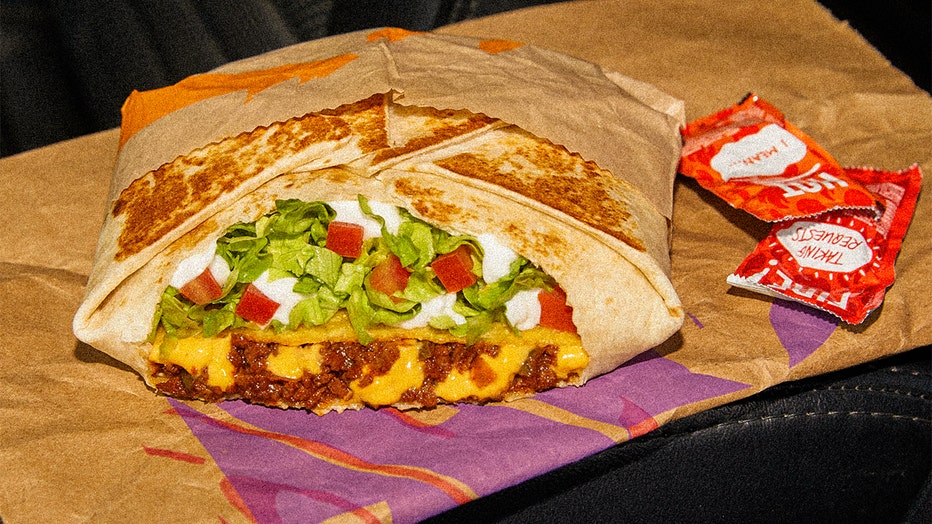 Taco Bell's new Vegan Crunchwrap is available for a limited time in Orlando. Photo: Taco Bell/handout
The Vegan Crunchwrap is offered at the same price as the original Crunchwrap Supreme, which varies by location. Currently, at the East Colonial Taco Bell location, the Vegan Crunchwrap goes for $4.99. 
While it remains unclear how long the Vegan Crunchwrap will stay on the menu, Taco Bell plans to test the new product "to gauge customer feedback and inform future menu developments." 
Is Taco Bell testing any other menu items in Orlando? A spokesperson told FOX 35 there's nothing new on the horizon right now, but never say never. 
"This is the only product we're testing in Orlando at the moment, but we never say never when it comes to future test locations," a spokesperson said.