Students affected by apartment building fire receiving aid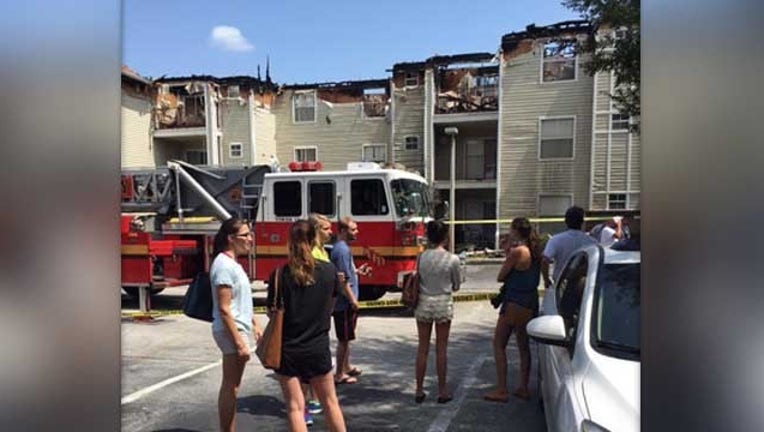 UCF students whose off-campus homes at Tivoli Apartments were destroyed by a Sunday afternoon fire can turn to UCF for help with finding temporary housing on campus and also for emotional support and assistance.
About 75 residents of Tivoli Apartments, located just north of campus off of McCulloch Road, were displaced by the fire. It is not known how many of them are UCF students. The university is not aware of any injuries to students.
Students impacted by the fire are urged to report to the Tivoli clubhouse for help with a variety of needs, including housing. Students who may be out of town or unable to get to Tivoli for other reasons can call the following phone numbers tonight for assistance:
Housing: UCF has temporary housing available at the Lake Claire community for displaced students. Housing and Residence Life can be reached 24-7 on Sunday night/Monday morning at 407-882-5000.
UCF can provide displaced students staying on campus with bedding and linens, and the Red Cross is helping them obtain other personal supplies that they will need.
Students may choose to stay with friends or family members off campus. Others who prefer to find housing off campus can work with Red Cross volunteers at the Tivoli clubhouse.
Victim Services: Students who would like to speak with a UCF victim advocate can call 407-823-1200. That phone number is staffed 24/7 every day. Advocates can provide students with emotional support and assistance as well as connections to other resources they may need.
The Seminole County Fire Department is the lead agency that responded to the fire. The UCF Police Department and UCF Office of Emergency Management have assisted with the response.