See how the first SeaWorld center outside the US is helping marine life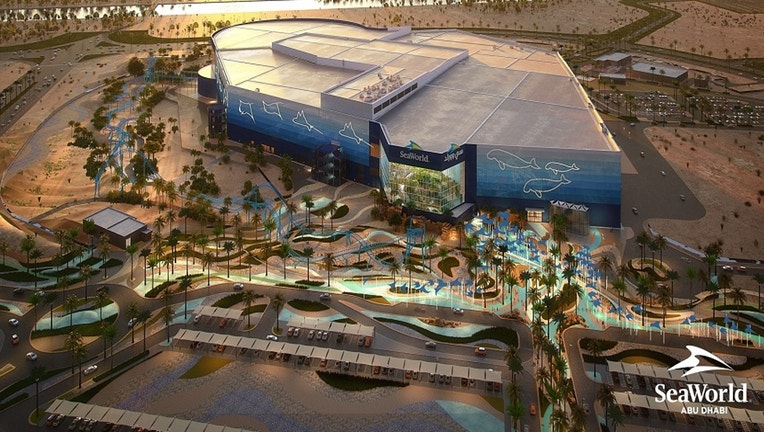 article
ABU DHABI, UAE - Orlando-based SeaWorld Parks & Entertainment is breaking a more than six-decade-long run by opening its first facility outside the U.S. devoted to animal rescues and providing ocean-themed thrills to visitors.
The Yas SeaWorld Research and Rescue center opened Wednesday and is said to be the first facility of its type in the Middle East and North Africa devoted to rescues, recovery, and environmental research.
Zoological specialists said the center will focus on issues and species found in the Persian Gulf, but similar to its U.S. locations, the facility will aim to enhance education and further environmental conservation practices.
"The type of work that the center will focus on will certainly be marine and animal health-oriented issues but not exclusively. They want to look at seagrass restoration within the Arabian Gulf and understand how corals live in warmer water and survive in the face of a changing climate - things like that," said Dr. Chris Dold, the chief zoological officer of SeaWorld Parks and Entertainment.
In partnership with Abu Dhabi-based real estate developer Miral, the facility will operate a state-of-the-art veterinary hospital, rehabilitation pools, laboratory, marine rescue equipment, and high-tech classrooms.
"They value environmental stewardship in Abu Dhabi, in particular, but in that region is exceptionally strong. And so, we are like-minded in our desire to make the most positive impact on the marine life environment in that region," said Dold.
Dold expects species such as dolphins, whales, and dugongs to be the focus of staff, similar to efforts seen around Florida and its Orlando-based facility.
"If you're standing on the beach there in Abu Dhabi, you will see dolphins playing in the surf. If you're lucky, and you're out on a boat, you may see a dugong, and if you are even luckier, you may see a whale off in the distance," said Dold.
Dugongs are similar to what are known as manatees in the Americas and face some of the same threats that have biologists concerned for their future.
The species is commonly found in the Persian Gulf and shallow coastal waters of the Indian and western Pacific Oceans. The International Union for Conservation of Nature has classified animals as vulnerable to extinction.
An estimated 2 million square foot theme park will join the research and rescue center later this year.
Construction is nearing completion on what is said to be the world's largest aquarium, which some of more than 68,000 marine animals will call home.
Unlike sites in Texas, California, and Florida, SeaWorld Abu Dhabi facility will not house live orcas.
Controversy surrounding the killer whales and fatal incidents involving two trainers permanently sidelined shows in 2019.
"We are very proud to begin 2023, the UAE's Year of Sustainability, with opening the first dedicated marine research and rescue center in the region, Yas SeaWorld® Research & Rescue Abu Dhabi. This is a cornerstone in the emirate's journey of education and conservation, inspiring the next generation of marine scientists to learn more about Abu Dhabi's impactful long-term vision of protecting our marine wildlife and their habitats. Together with SeaWorld, we will be pushing the limits of science and conservation to become the foremost knowledge hub for marine scientists, not only in the UAE, but also in the wider region," Mohamed Khalifa Al Mubarak, chairman of Miral, said in a statement.
SeaWorld Parks & Entertainment reported attendance at its U.S. parks in 2021 was 20.2 million guests, with revenue of around $1.5 billion.