School placed on lockdown after suspicious activity from student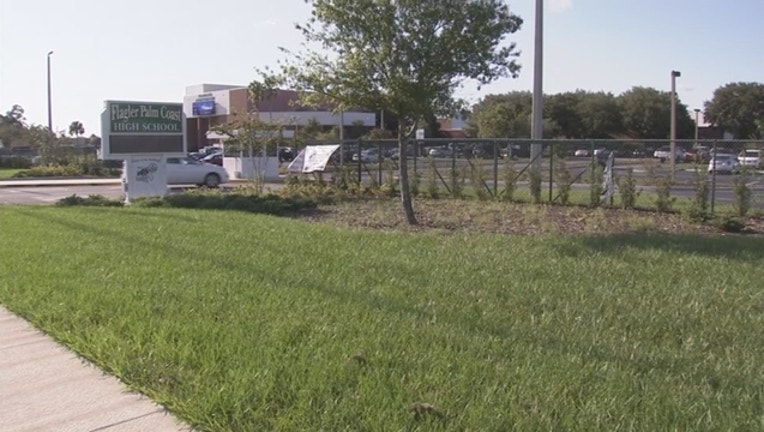 article
BUNNELL, Fla. (FOX 35 WOFL) - The Bunnell Police Department says that on March 7th, 2:56 p.m., deputies from the Flagler County Sheriff's Office (FCSO) and officers from the Bunnell Police Department (BPD) responded to Bunnell Elementary School (BES) on Palmetto Street in reference to a male student who had been suspended riding his bicycle on the streets around the school and possibly being armed with a weapon.
Police say that BES was placed on lock down while law enforcement established a perimeter in the area and attempted to locate the suspect. Deputies with the FCSO located the described suspect in the area of E. Howe Street and N. Orange Street, where he was taken into custody. The suspect was transported by deputies for questioning.
There were said to be reports at the time that the suspect was in possession of a handgun at the time of the incident. The area was canvassed but no handgun was found.
BES was released from lock down and officers proceeded to question all involved parties. The victim told officers that he and other students were on the playground closet to E. Magnolia Street. The victim saw the suspect and another male, only known as Mike, riding their bikes up and down the roadway near the sidewalk. The victim walked away, told other students, and then told the teachers. The gun was described as a "long pistol."
Police say that based on the results of the interviews, the suspect was placed under arrest for aggravated assault and transported to the Flagler County Inmate Facility without incident. The Department of Juvenile Justice was notified and will review the case. 
Chief Tom Foster said that "Our law enforcement response was a team effort and I want to commend our Flagler County deputies and Bunnell officers for their rapid and effective response to Bunnell Elementary School this afternoon."