Rubio chooses Miami's Freedom Tower to announce 2016 plans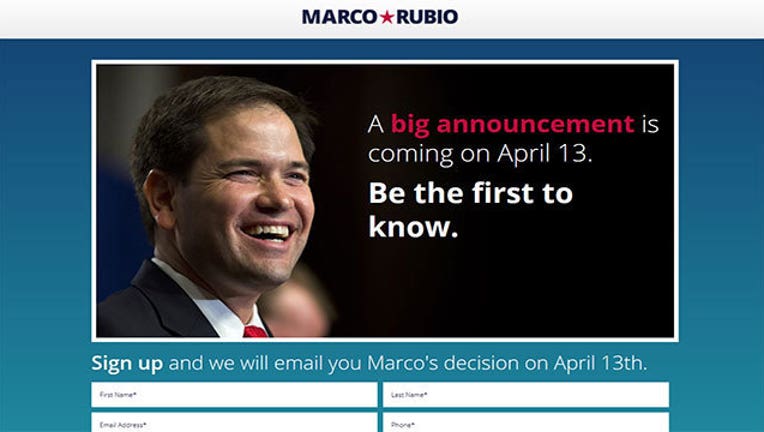 MIAMI (AP) - Republican Sen. Marco Rubio of Florida says he will announce his 2016 plans at Miami's landmark Freedom Tower, a nod to his Cuban-American heritage.
In an interview with The Miami Herald on Thursday, Rubio said the tower would be the site of an April 13 event where he will tell voters whether he will seek re-election or pursue the Republican presidential nomination.
Rubio declined to specify which race would run. Earlier this week, he announced the date of his kickoff during an interview with Fox News.
Rubio, a first-term lawmaker whose parents left Cuba before Fidel Castro came to power, could become the nation's first Hispanic president.
The 11-story Miami building was often the first stop for exiles fleeing Cuba.