Rodeo-themed BBQ restaurant coming to Disney's Toy Story Land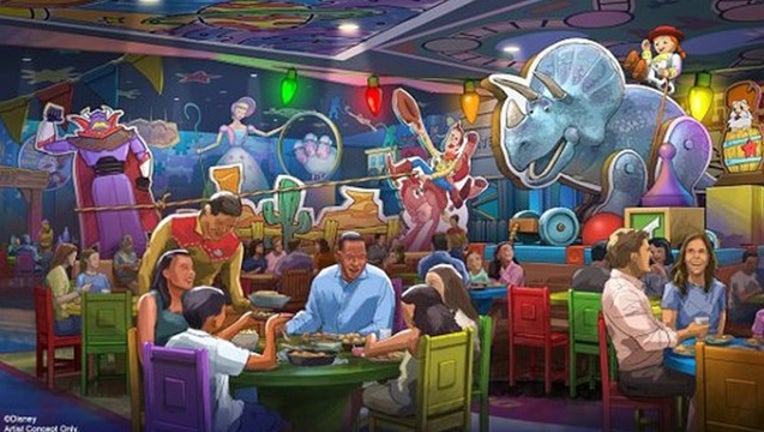 ORLANDO, Fla. (FOX 35 ORLANDO) - Yee haw, cowboy! There's a new rodeo-themed bbq restaurant coming to Toy Story Land at Disney's Hollywood Studios.
The new table-service restaurant will be called  "Roundup Rodeo BBQ" which will located in Andy's backyard, where he has used three cardboard boxes cut and taped together to create a rodeo arena featuring some of his favorite toys. 
According to Disney: 
"Once inside, you'll be surrounded by all of the rodeo festivities in-action as well as western town and train station play sets. And you just might spot some of your favorite Disney•Pixar characters scattered throughout the restaurant in the form of toys and game pieces including a toy version of Jessie riding on the back of a Trixie pull-toy and unique toy versions of Bo Peep and her sheep, all who appear to be performing in the rodeo together."
Disney says it will be a fun, family-friendly dining experience with guests surrounded by toys, games and playsets. Still  no word on an opening date. 
For now, guests can enjoy delicious food from Woody's Lunch Box at Toy Story Land.