President Trump complains about allies' spending after France trip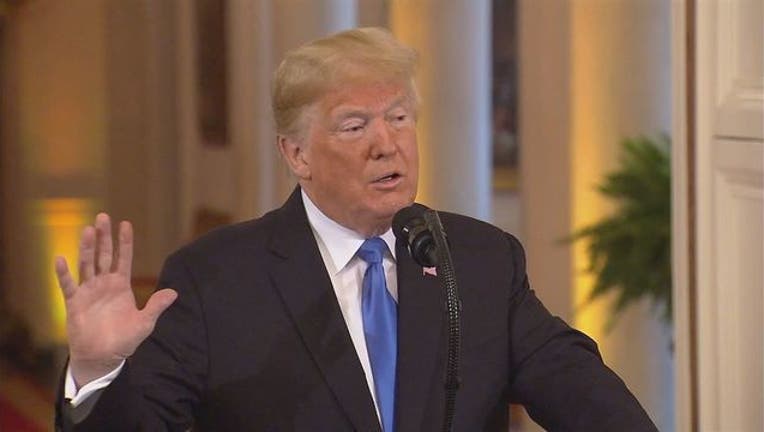 article
WASHINGTON (AP) - Fresh from a trip to France where his brand of "nationalism" drew rebuke from his hosts, President Donald Trump says "much was accomplished" in his meetings. But he's raising a familiar complaint about American allies' spending on defense.
Trump says Monday on Twitter that the U.S. pays billions "protecting other countries, and we get nothing but Trade Deficits and Losses." He adds: "It is time that these very rich countries either pay the United States for its great military protection, or protect themselves."
Trump returned late Sunday from ceremonies marking the 100th anniversary of the end of World War I. There French President Emmanuel Macron rebuked Trump's brand of politics, warning: "Patriotism is the exact opposite of nationalism: Nationalism is a betrayal of patriotism."