Pregnant woman; beaten with fire extinguisher, shot multiple times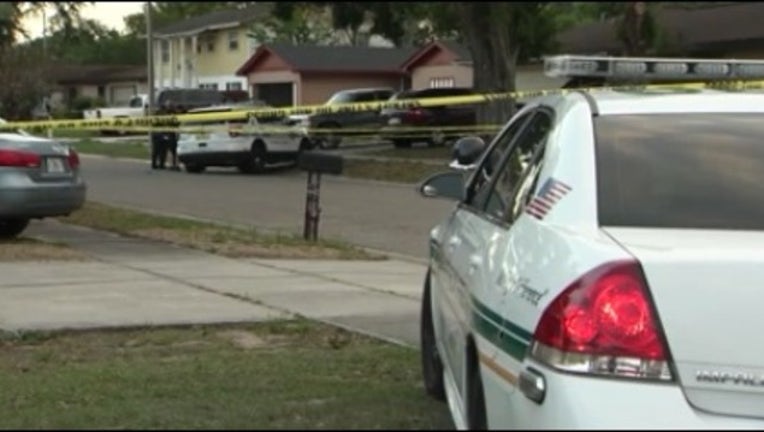 ORLANDO, Fla. (FOX 35 WOFL) - The Orange County Sheriff's Office has reported that they responded to a home on Fruitwood Court Wednesday at 5:58 p.m. in reference to a multiple 911 calls of an aggravated battery and shots fired.
They say that witnesses told dispatchers that a male subject battered a female victim outside the residence with a fire extinguisher and then dragged her back into the house. Later, other calls referenced 911 reported shots fired within the residence.  
Upon arrival, deputies say that they made callouts while preparing a team to make entry. Once assembled and protected by a shield, they were about to enter but they heard a single gunshot. It is at this point when the injured female victim crawled out of the residence and with the help of deputies, was placed on a tarp and dragged away from the residence and placed onto an deputy vehicle. 
She was reportedly driven to an Orange County Fire Rescue vehicle nearby, where she was then taken to the Orlando Regional Medical Center. It was determined that the female victim had been shot multiple times. 
Deputies say they entered the residence to clear it and discovered the male subject inside, identified as 37-year-old Ty George Thomas, was deceased from what appeared to be a self-inflicted gunshot wounds. 
The female victim, identified as 37-year-old Rachel Sanchez is in the hospital in stable condition after receiving surgery at the Orlando Regional Medical Center.