Police offering reward for fifth suspect in Orlando double-homicide, drive-by shooting
ORLANDO, Fla. - Orlando Police are searching for the fifth suspect involved in a drive-by shooting that left a 6-year-old and 19-year-old dead and a mother injured. 
Police are offering a $5,000 reward for information on the whereabouts of 21-year-old Tyrik Omari Nichols who is believed to have been involved in the double homicide. 
Police said a car occupied by "several males" drove through the Carver Shores neighborhood firing multiple gunshots into a home leaving Ajahliyah Hashim, 6, dead and her mother injured. 
Four of the suspects – three of whom are juveniles and are not being named by FOX 35 due to their age – are in police custody. 
Newly released court records revealed that several of the males were captured on video camera driving through Poppy Ave in a silver Toyota Camry at 8:20 p.m. on August 29. 
RELATED: 2 teens arrested in Orlando drive-by shooting that killed 6-year-old, 19-year-old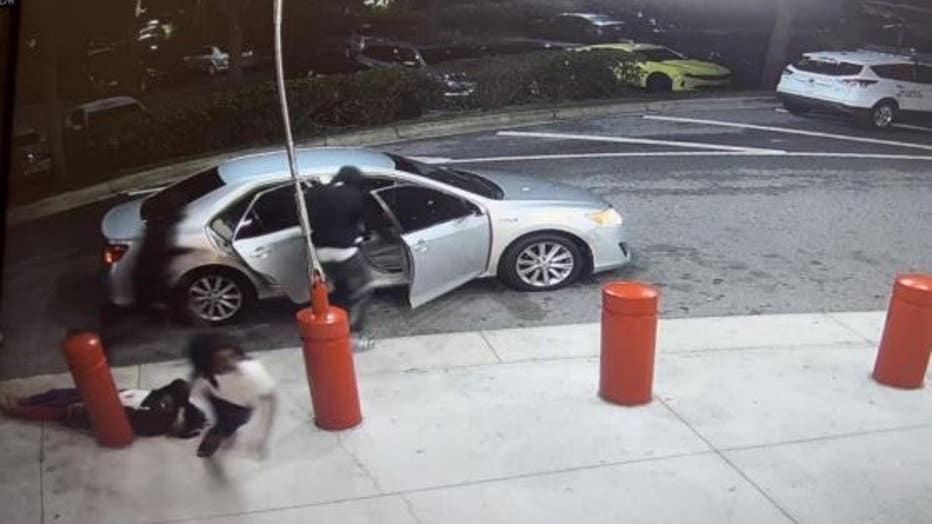 Credit: Orlando Police Department
On August 30, a detective found a vehicle that matched the suspect vehicle's description with the same rear bumper paint damage, arrest records show. 
The same car interacted with the Orlando Police Department on June 21 where one of the juvenile suspects was seen getting into the car near downtown. 
Hospital video surveillance also showed the suspects dragging 19-year-old Isaiyah Wright out of the car – who later died, out of the back seat of the car and lying him on the ground near the sidewalk. 
On Thursday, Orlando Police Chief Eric Smith held a press conference on crime in Orlando and pleaded with the public to speak out with helping to stop gang violence. 
OPD Chief Eric Smith said he's cracking down on the teenage gang members charged for the deadly shooting in Carver Shores last week. 
He said it all started on social media. "A lot of it is live platforms where they're arguing with each other. And unless someone lets us know something's about to happen, we have no idea."
"A lot of these murders are committed by very young suspects and a lot are tied to gangs. So we need to make a difference in these children's lives," said Chief Smith.