Virginia teen arrested in Florida after allegedly threatening to kill Orlando detective investigating him
ST. JOHNS COUNTY, Fla. - Police said a 16-year-old boy from Virginia drove to Florida and threatened an Orlando police detective who's investigating the teen for allegedly having an inappropriate relationship with a 13-year-old girl.
The boy was arrested Wednesday in Florida, Orlando police revealed Thursday during a news conference.
According to Orlando police's investigation, the boy and the girl met online in March and began exchanging messages, including "pornographic material." The girl's parents, who live in Orlando, became concerned and contacted Orlando police, who eventually contacted the boy's parents in Virginia.
Police said the boy contacted the Orlando Police Department's community center and made a series of threats, and later left a voicemail and threatened to kill one of its detectives who was reportedly conducting the investigation.
Orlando police connected with authorities in New Port News, Virginia, where the boy lives with his parents, who discovered that the boy had stolen his dad's Ford Escape, withdrew money from the bank, and was headed toward Orlando.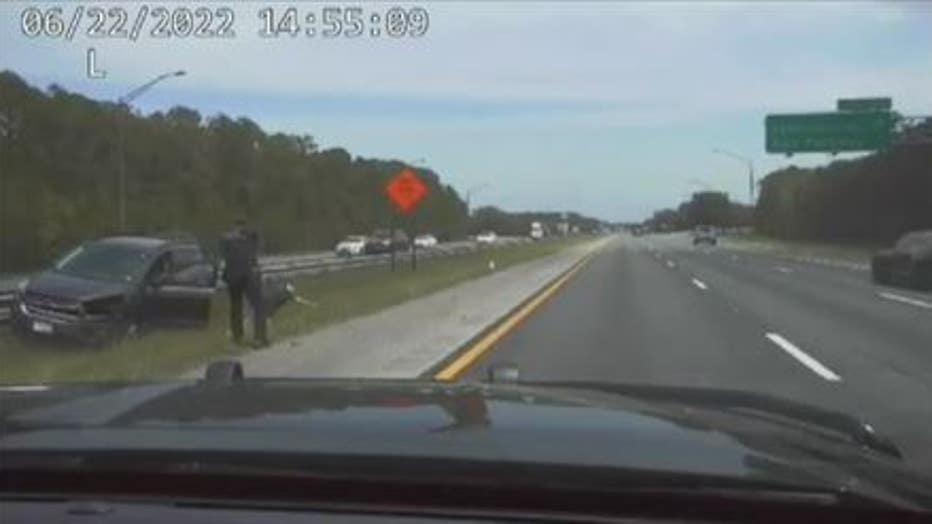 A Florida Highway Patrol trooper arrested a 16-year-old accused of making threats to kill an Orlando detective.
"His intent was to find the 13-year-old. He knew where she lived. He mentioned if her parents got in the way that he would harm them. Also mentioned intent to find detective. Found a number of addresses for people with the same name," said Orlando police chief Orlando Rolón.
WATCH: Man fights off charging crocodile with frying pan, video goes viral
On Wednesday, a trooper in St. Johns County, which is two hours north of Orlando, spotted the vehicle in the area of Interstate 95 and arrested him. He was arrested and booked into jail on a charge of attempted murder on a law enforcement officer, a spokesperson for Orlando police said.
TRENDING: Florida python sets new state record at almost 18 feet, 215 pounds
Additional charges are pending.