Path of destruction in Titusville from Matthew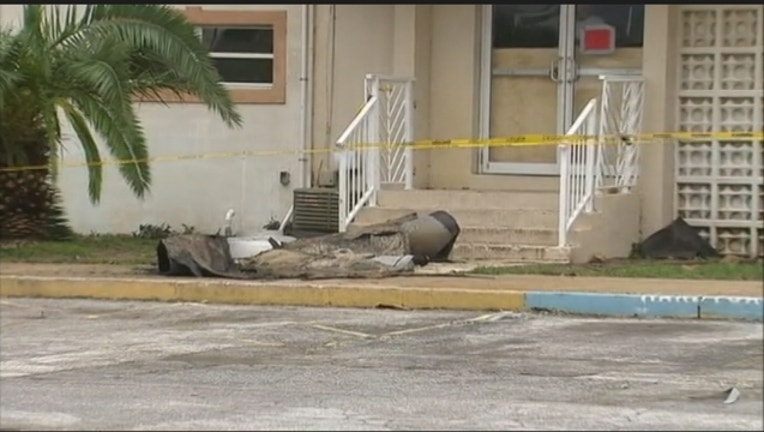 article
TITUSVILLE, Fla. (WOFL FOX 35) - Damage, as a result of Hurricane Matthew, was seen all over Brevard County on Friday.
At the Blue Beach Club Apartments, hundreds of residents were forced to evacuate after police said the roof collapsed.  
Resident Alex Martinez described the brunt of Matthew as, "A lot of wind, the screen door shaking and the roof blowing off.It was scary. It's pretty bad.  Two  inches of water, destroyed all the furniture."
Mary McLeod said, "Very stressful, I've got two kids, my mom. We're left high and dry."
All around Brevard County, winds whipped awnings off buildings and shut down power to traffic signals.
Over in Cocoa roads like Fern Avenue were covered with water and power was knocked out.  A man named Desmond says, "It was a little scary at first all the wind and things blowing and sparks blowing off all the power lines so it was a little scary."
Families all over, yearn to get back to their regular routine. Desmond said, "Hopefully soon so we can get the power running and start feeding these kids and everything."
Meanwhile, residents at the Blue Beach Club Apartments say, the nightmare continues as they figure out where to live. "I don't have any place to go and I've got five cats."
Police are making arrangements to stay in a shelter, but residents worry what will happen in the long run.