FHP: Septic tank truck driver critical after crashing into Walmart truck on I-4 in Kissimmee
ORLANDO, Fla. - A septic tank truck driver is in critical condition after troopers said he crashed into a Walmart semi truck on I-4 in Osceola County near Disney World early Wednesday morning. 
The crash happened around 5:14 a.m. in the westbound lanes near World Drive in Kissimmee. All lanes reopened around 11 a.m. 
According to Florida Highway Patrol, the septic tank truck and the Walmart truck were both traveling westbound in the outside lane. Troopers said the Walmart truck was stopped for traffic, but the septic tank driver failed to stop and struck the Walmart truck from behind. The impact caused the front of the Walmart truck to slam into the back of a Kia Forte that was also stopped for traffic in the same lane.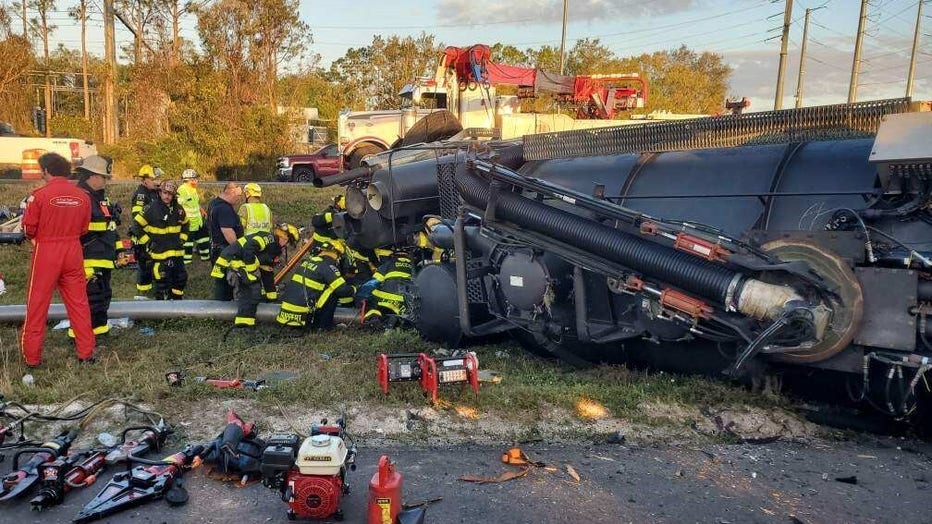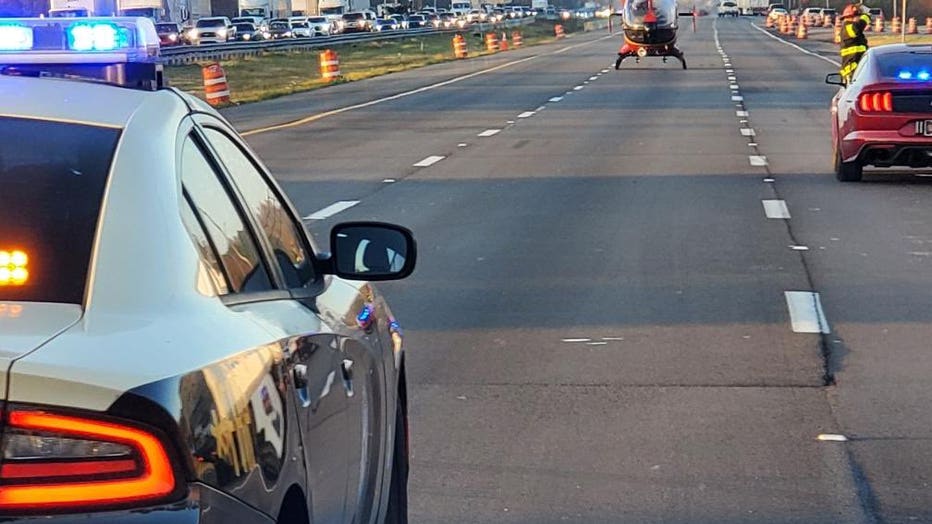 Trooper said the septic tank truck driver lost control and ran off the roadway. The driver overcorrected, causing it to overturn and collide with a light pole, FHP said.
The crash shut down the westbound lanes of I-4 for hours. The driver – a 41-year-old man from Lakeland – was airlifted to Osceola Regional Hospital in critical, but stable condition. His passenger was taken to the hospital with minor injuries. 
SKYFOX flew over the scene where first responders worked to rescue the driver before he was taken by medical helicopter.
MORE NEWS: Florida high school principal accused of keying car in Publix parking lot
The Walmart truck driver and the driver of the Kia Forte were not injured and remained on the scene. 
The crash remains under investigation.