Florida police officers rescue stranded drivers from flooded underpass
OAKLAND, Fla. - Officers with the Oakland Police Department showed up to find cars stuck in the mud under the Florida Turnpike overpass at J.W. Jones Blvd., Monday evening. 
Wading through deep mud, the officers worked to get people out of the cars.
One man got out on his own, while another woman couldn't get her door open. She handed her small dog to the officer. Then they got the woman out through her sunroof.
Oakland police office said the heavy rains Monday evening were a "perfect storm." The water mixed with dirt from construction in the area, leading to mud on the road.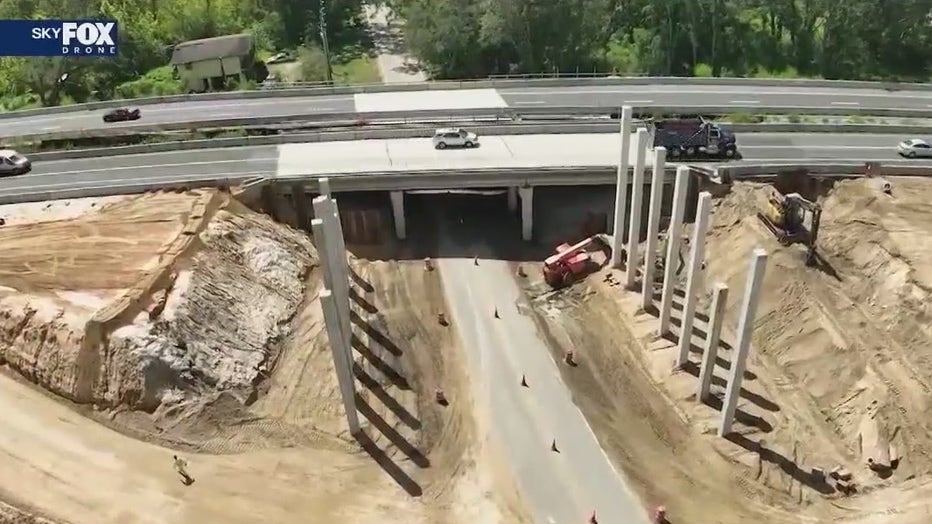 Florida Turnpike overpass at JW Jones Blvd.
"We had a lot of rain in a short period of time," explained Oakland Police Deputy Chief Mike Bryant. "The rain worked its way down the Turnpike and finally found an outlet just around this underpass, here."
The heavy rains not only swamped cars in the underpass, it also flooded a nearby home.
"It flooded out! I got about two inches of mud and water, as you can tell," said homeowner Wayne Colleran.
Colleran said he was working with a restoration company to fix his property. He said he was trying to take things in stride. 
"Can I make it disappear? No. It ain't gonna happen that way. But hey, like I say it is what it is."
The OPD warned drivers to stay away from standing water on the road. Police said the workers have stopped the water drainage from the turnpike, so there shouldn't be any more flooding if there are more heavy rains.
Bryant also praised the officers who stepped up. 
"To spring into action like that, to go in there and figure out to use the sunroof to get the woman out and her dog out, I'm very proud of them."