New Orlando restaurant opening • 8-year-old cuts child's throat: Deputies • FL gator rips through metal fence
A Florida alligator easily broke through a metal fence in a viral video, an 8-year-old Florida boy is accused of cutting another child's throat, USPS mail carriers were robbed in Central Florida, Def Leppard drummer Rick Allen attacked was outside a Florida hotel according to reports, and Shaq's Big Chicken announces opening date and location for his Orlando restaurant: Here's FOX 35's Week in Review. 
'That's Godzilla!': Florida alligator easily breaks through metal fence in viral video
It's a pretty cool sight when you see an alligator climb a fence, but a video going viral on social media shows how easily one Florida alligator busted right through it! The video, shared by WINK meteorologist Matt Devitt, appears to show a large alligator in Placida, Florida bending the bars of an aluminum fence using its head and wiggling its body through the tight space.
Florida boy, 8, accused of cutting child's throat at Lake County home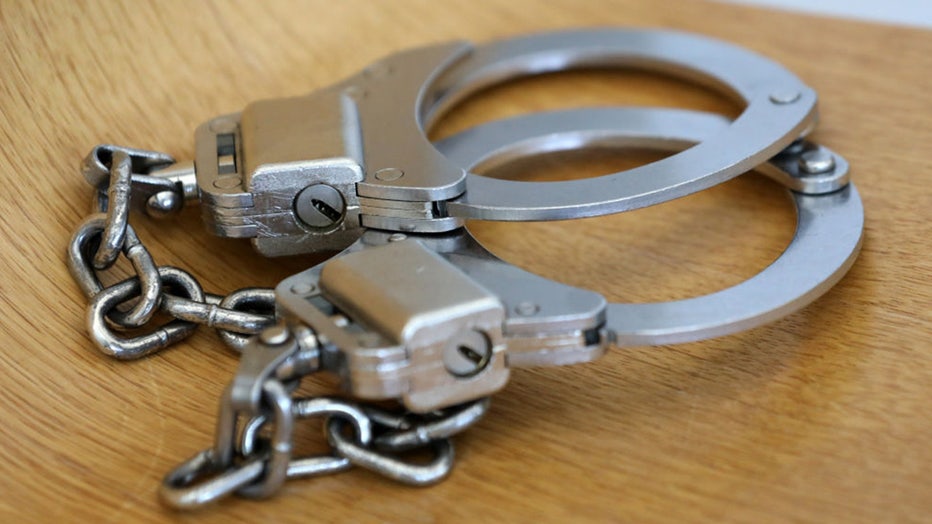 FILE - Handcuffs sitting on a table. (Bernd Wüstneck/picture alliance via Getty Image)
An 8-year-old boy is accused of using a kitchen knife to cut another child's throat at a home in Lake Count, according to an arrest affidavit. Authorities said the incident happened Saturday afternoon at a residence on Calle De Flores Drive in Clermont.  Investigators said the victim was in the garage when the suspect first jumped onto him and elbowed him in the stomach. Sometime later, the suspect attacked the same child, choking him, in which the victim told him that he couldn't breathe. The victim was able to kick the suspect off of him and the suspect reportedly grabbed a knife, the affidavit stated.
USPS mail carriers robbed in Central Florida; officials offer rewards up to $50K to help solve cases
According to the Orlando U.S. Postal Inspection Service, there have been multiple, recent incidents of mail carriers being robbed in Central Florida. Now, authorities are offering two rewards of up to $50,000 each for any information that leads to the arrests and conviction of the suspects responsible for the alleged crimes.
Def Leppard drummer Rick Allen attacked outside Florida hotel, reports say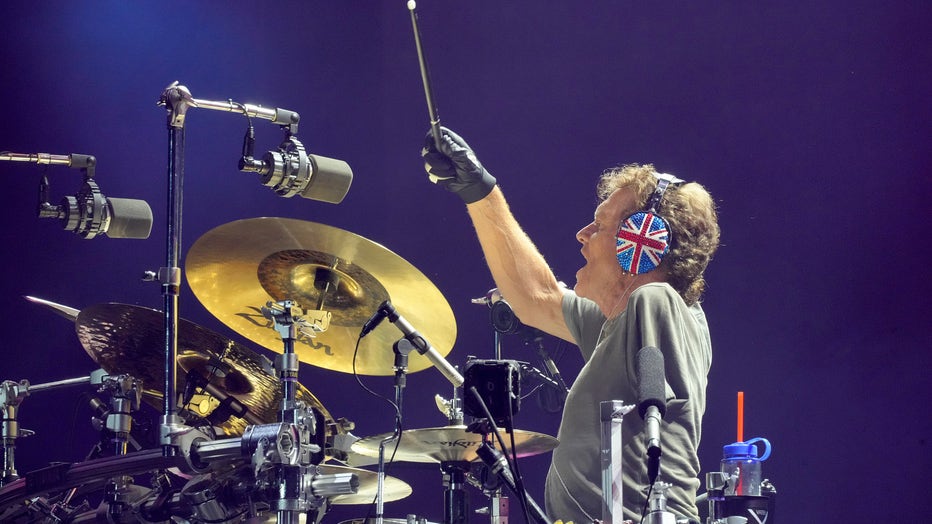 ATLANTA, GEORGIA - JUNE 16: Rick Allen of Def Leppard performs onstage during The Stadium Tour at Truist Park on June 16, 2022 in Atlanta, Georgia. (Photo by Kevin Mazur/Getty Images for Live Nation)
Def Leppard drummer Rick Allen was assaulted by a teenager outside a hotel in South Florida last week, according to media reports. Allen was in town to perform a show with at the Seminole Hard Rock Hotel and Casino, and was staying at the Four Seasons Hotel in Fort Lauderdale Beach, according to WSVN and TMZ. According to the Fort Lauderdale Police arrest report, obtained by FOX 35, Allen – who is not mentioned by name in the report – was in the valet area of the hotel smoking a cigarette when a 19-year-old man, identified as Max Hartley, ran at him at full speed and struck him, knocking Allen backwards, causing him to hit his head.
Shaq's Big Chicken announces opening date, location for Orlando restaurant
We told you last year that Shaq's Big Chicken restaurant will be opening in Orlando. Now we know when. According to the company's website, the chicken chain owned by NBA legend Shaquille O'Neal will open in Orlando in late 2023. A specific date for the opening has not been announced yet. The Orlando restaurant will be located at the Market at Southside at 250 E. Michigan Street.