Neo-Nazi demonstrator arrested for hanging swastika flags on Orlando bridge, officials say
CAPE CANAVERAL, Fla. - An apparent neo-Nazi demonstrator has been arrested for hanging swastikas and other antisemitic banners along a bridge on Interstate-4 in Orlando, the Florida Department of Law Enforcement announced Wednesday. 
Jason Brown was arrested and charged with criminal mischief. The 48-year-old man from Cape Canaveral, who officials said he claims to be a member of antisemitic and extremist group "Order of the Black Sun," allegedly hung banners on June 10 along a fence without written permission – a violation of state law – which included swastika flags and racist messages, officials said.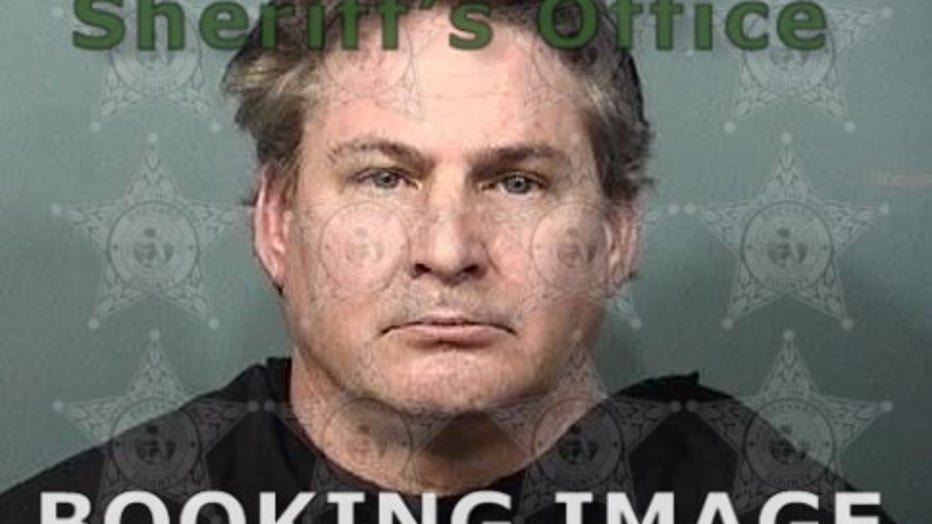 Photo: Brevard County Sheriff's Office
According to the Anti-Defamation League, the "Order of the Black Sun" is a neo-Nazi network primarily based in Florida that was formed earlier this year by long-time affiliates of other white supremacist groups in the state. 
There are three outstanding warrants for other demonstrators who do not live in Florida, but their actions were found in violation of the newly enacted state law that Gov. Ron DeSantis signed earlier this year. House Bill 269 prohibits individuals from displaying or projecting images onto a building, structure, or property without permission. 
RELATED: US Open fan expelled after German player alleged the man uttered Nazi phrase 
"Florida is a law-and-order state. Today's arrest demonstrates Florida's commitment to protecting residents from attention-seeking extremists," said Florida Department of Highway Safety and Motor Vehicles Executive Director Dave Kerner. "On behalf of Colonel Gary L. Howze, II, and the nearly 2,000 FHP State Troopers who enforce our state law 24 hours a day, 7 days a week, thank you, Governor DeSantis, for working to rid this state of intimidation, vitriol and hate directed towards people of faith, and for empowering law enforcement to do the same."
State Attorney Andrew Bain said he is committed to prosecuting these crimes to the fullest extent the law allows, according to a statement. 
"We are committed to upholding the laws of our state, including those designed to protect our travelers on roadways," he said. "These supposed demonstrators obstructed state roadways and tried to intimidate our community with hate symbols. The actions taken were reprehensible, and we will prosecute these Neo-Nazi demonstrators and pursue justice to the fullest extent of the law."
Brown is being held at the Brevard County Jail on a $500 bond. According to jail records, he has previously been arrested on charges of domestic battery and aggravated assault.