Mystery bullet goes through ceiling of DeLand apartment, no gunfire heard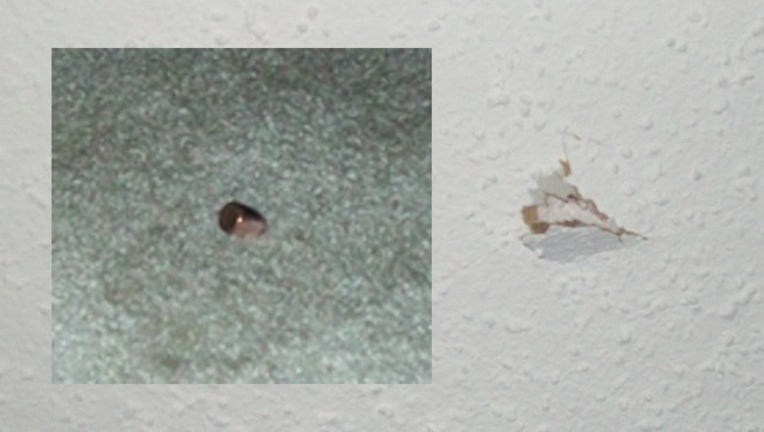 article
DELAND, Fla. (FOX 35 WOFL) - A bullet went through the ceiling a DeLand apartment, but no sound of gunfire was heard. 
The DeLand Police Department responded to an apartment on East Villa Capri Circle in reference to a shooting on Saturday. 
Upon arrival, officers said that they made contact with three residents at the apartment. The residents told them that they were relaxing in the living room when they heard a loud pop and observed a bullet on the floor and a hole in their ceiling. All three residents deny hearing any gunfire, though. They only acknowledged the bullet penetrating through their roof.
Police observed the apartment and stated that a bullet was indeed sitting on the carpet. An officer climbed into the attic and located the spot where the bullet penetrated through the roof. 
All three residents reportedly denied any medical treatment. 
Police noted that at nearly the same time, the Volusia County Sheriff's Office was responding to shots fired at the intersection of South Florida Avenue and West Lisbon Avenue. Northing was discovered though.  
Police reported that the round fired in the air from that distance could have landed on the roof of DeLand apartment building.