March For Our Lives crowd estimated at 200K, Virginia company says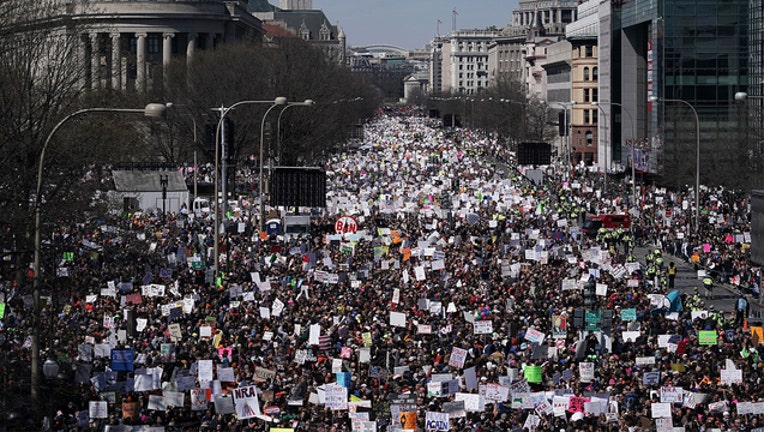 WASHINGTON - A Northern Virginia company that specializes in crowd count analysis surveys said the estimated attendance at the March For Our Lives was actually much smaller than organizers announced.
Organizers with the March For Our Lives tweeted on Sunday that the march drew more than 850,000 protesters in Washington.
But Digital Design & Imaging Service, Inc., which is based in Falls Church, estimated there were 202,796 people who attended the rally, according to CBS News.
Digital Design & Imaging Service, Inc. said it has a margin of error of 15 percent, meaning the crowd could have ranged between 172,376 and 233,215, according to the company's calculations. The company uses a proprietary method for calculating crowd size using aerial photos.
Metro said ridership on Metrorails was 207,000 trips as of 1 p.m. on Saturday, an hour after the March For Our Lives rally officially began.
Digital Design & Imaging Service, Inc. estimated the Women's March of 2017 saw a crowd of 440,000, while the New York Times reported that crowd scientists had estimated 470,000.
March For Our Lives organizers had originally estimated that 500,000 people would be in attendance on Saturday.