Orlando hail: Second day of severe storms in Central Florida
ORLANDO, Fla. - A fast-moving storm pummeled parts of Orlando, Florida on Wednesday afternoon, marking the second day of severe weather.
The National Weather Service issued an alert of the potential for destructive hail that could be the size of a baseball.
Here at FOX 35, chunks of hail pounded the station's roof and parking lot, setting off at least one car alarm. The station is located right next to Interstate 4, which would typically be busy during the evening commute.  
Minutes later, the storm seemingly moved through.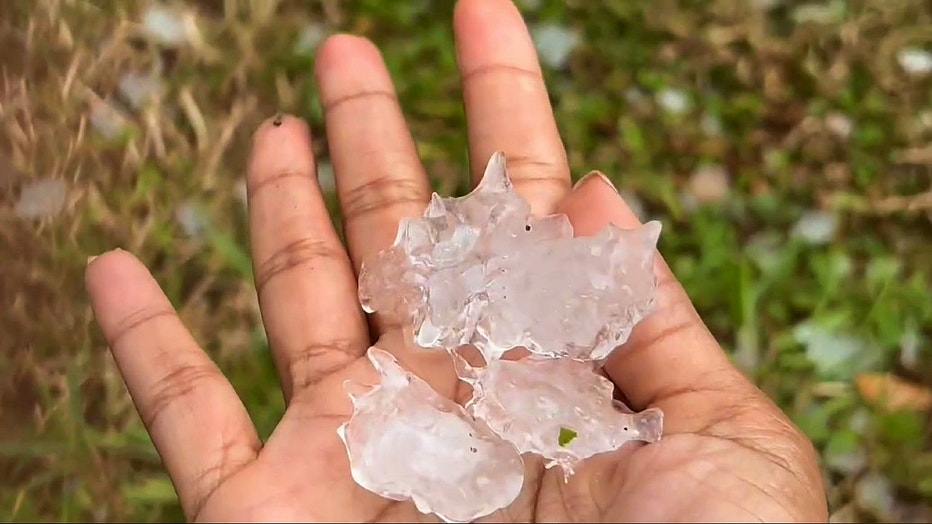 Forecasters previously indicated that marble-sized hail up to two inches were possible.  There is also an isolated chance for a tornado or two, according to FOX 35 Storm Team.
WATCH: EF-1 tornado touches down in Sarasota as storms sweep across state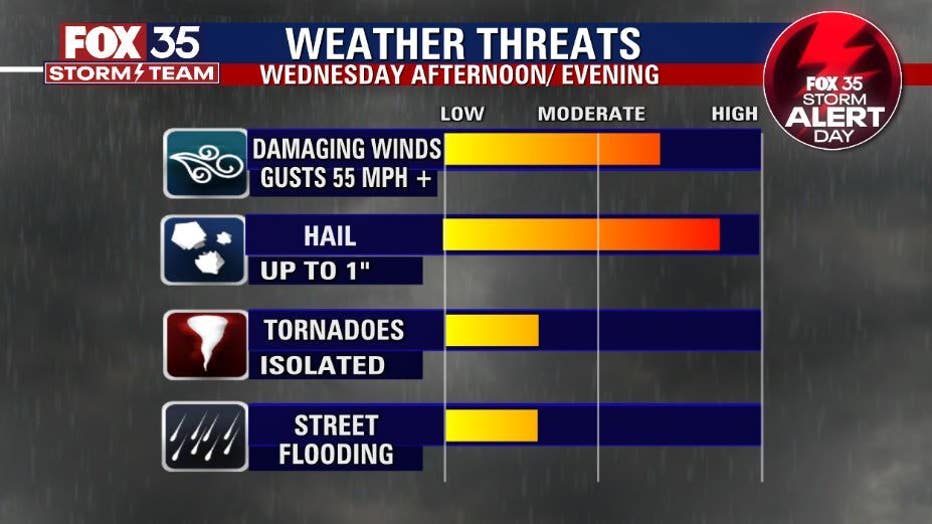 Significant hail was reported throughout the afternoon across Central Florida, the result of deep wind shear.  Wind shear describes the change in wind speed and direction with height.
RELATED: County-by-county: When severe weather could strike your area today
If shear is strong, the thunderstorm's updraft can be tilted, maintaining the storm's energy source, (it's warm/moist updraft) thus maintaining the storm for a prolonged period of time.
There's also enough water in the atmosphere (surface dew points in the mid 60s to low 70s) to foster hail growth. Given this favorable environment, the Storm Prediction Center has added a 10%/hatched "sig-hail" area to East Central Florida.
RELATED: WATCH: Funnel cloud spotted in Central Florida
"Sig-hail" means there is a 10% or greater probability for significant hail of 2 inches or larger in diameter.
DOWNLOAD: FOX 35 NEWS APP | FOX 35 STORM TEAM WEATHER APP
You can also track the live radar in the palm of your hand. Depend on the FOX 35 Storm Team when it matters most. 
Get the most up-to-date forecast, sign up for weather alerts, and view live interactive radar for Orlando and Central Florida.
Watch FOX 35 News for the latest updates.