Juror: 'Holy Spirit' said former congresswoman not guilty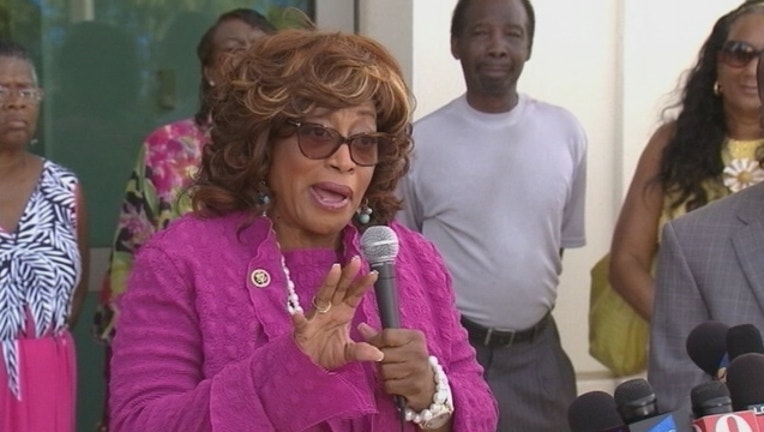 article
JACKSONVILLE, Fla. (AP) - A juror dismissed during deliberations in former U.S. Rep. Corrine Brown's fraud trial in Florida told his colleagues that the "Holy Spirit" told him she was not guilty, according to a court transcript.
The transcript released Monday provided new details into why the unidentified juror was released during deliberations after another juror raised concerns over the comments.
Brown, 70, was found guilty of 18 of 22 charges associated with her use of money from a purported charity for poor children called the One Door for Education Foundation. She also was convicted of lying on her taxes about the amount of charitable contributions she made and providing false information on her congressional financial disclosure forms.
Brown had represented the district that included Jacksonville since 1993 but lost re-election last year after the indictment was issued.
Federal prosecutors presented evidence of a scheme where Brown helped raise hundreds of thousands of dollars for One Door, but spent most of the money on lavish parties, trips and shopping. One Door raised more than $800,000, but gave only one scholarship for $1,200.
The dismissed juror, who was not identified, told the court he was getting information from "my father in heaven" about Brown's guilt while considering the case's outcome.
"Did you say the words, 'A higher being told me that Corrine Brown was not guilty on all charges?'" Judge Timothy Corrigan asked the juror.
"I said the Holy Spirit told me that," the juror replied.
Brown's attorney, James Smith, has said he plans to ask for a new trial before she is sentenced. He objected to the juror's dismissal, pointing out that the juror also said he could follow the court's direction and deliberate appropriately.
But Corrigan believed the comment was enough to spur the juror's dismissal, and to restart deliberations.
"I want to be very clear that I am drawing a distinction between someone who's on a jury who is religious and who is praying for guidance ... from this situation, where the juror is actually saying than an outside force, that is, a higher being, a Holy Spirit, told him that Ms. Brown was not guilty on those charges," Corrigan told the attorneys. "I think that's just an expression that's a bridge too far."
After the juror was replaced by an alternate, the jury took just more than a day to reach a verdict.
Brown could spend the rest of her life in a federal prison. No date has been set for her sentencing.