Invest 96L could become tropical depression later this week, National Hurricane Center says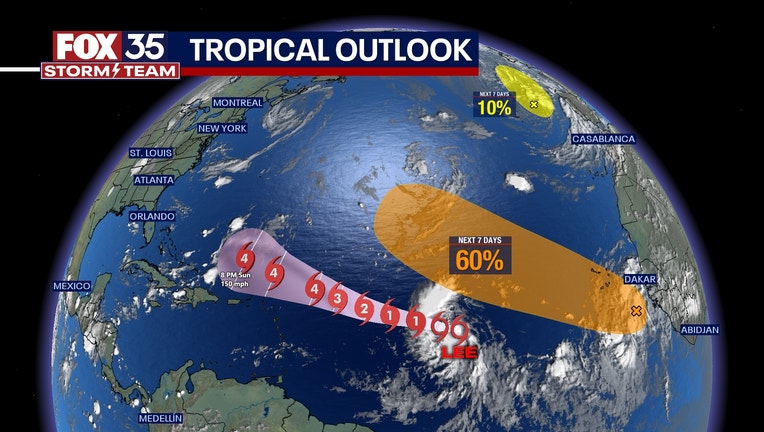 article
ORLANDO, Fla. - The National Hurricane Center is watching a tropical wave, known as Invest 96L, that will likely become a tropical depression later this week or weekend when it moves over the eastern tropical Atlantic Ocean. 
Forecasters said the disturbance has a 60% chance of development through the next seven days. 
This system is expected to move across the Cabo Verde Islands tonight and Thursday, and interests there should monitor its progress, the NHC said. 
TRACKING LEE: Future Hurricane Lee forecast to become powerful Cat. 4 storm: Will it impact Florida?
What is an invest?
An invest is a naming convention officials use to identify areas they are investigating for possible development into a tropical depression or tropical storm within the next seven days. 
In the Atlantic, these systems and models are tagged as Invest 90L, Invest 91L, all the way up to Invest 99L, and then it starts back at 90L and repeats.