NASCAR driver Jimmie Johnson's in-laws, young nephew die in apparent murder-suicide: Reports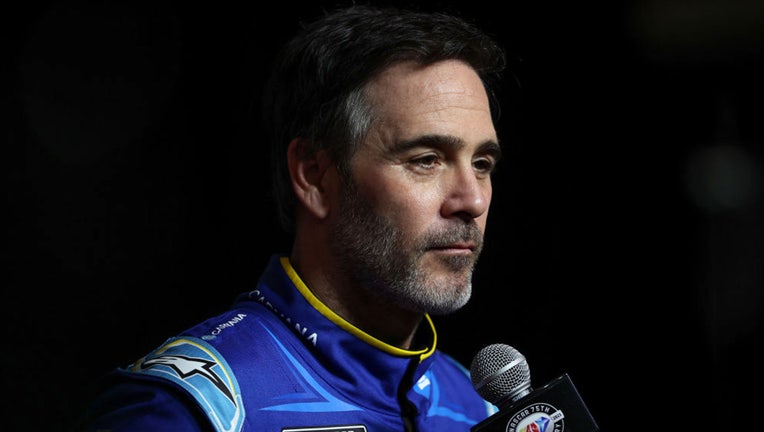 article
The in-laws and nephew of NASCAR driver Jimmie Johnson, have died in an apparent murder-suicide, according to multiple reports. 
Terry Janway, 68, Jack Janway, 69 and 11-year-old Dalton Janway, were all found dead inside a home in Muskogee, Oklahoma, Monday evening, TMZ reported. 
Muskogee police told FOX 23 that Terry is suspected of shooting and killing both her husband and grandson. 
Terry and Jack Janway are the parents of Chandra Janway, who married Johnson in 2004. 
On Monday, officers received a 911 call from a woman, believed to be Terry, who reported a disturbance and that there was someone with a gun, according to FOX 23. 
When officers arrived at the home, they found one victim lying in the hallway just inside the front door. Officers then heard more gunshots and quickly removed the first victim they located outside, FOX 23 reported. 
Police at the scene announced to whoever was left inside the home to come out as they waited for backup to arrive. 
Once more officers showed up to the scene, they entered the house to find two more deceased inside. 
All three victims died from gunshot wounds, TMZ reported. 
The Janways were a well-known family in the Muskogee area, FOX 23 reported. 
The mayor of Muskogee, Marlon Coleman, told FOX 23 that he actually knew the Janway family and that Jack was a prominent chiropractor in the town. Coleman was also a patient of Jack's. 
"It was traumatizing to find out that a long-standing family who had made so many contributions to our community were involved in this type of incident. It was even more bone-chilling to find out there was a child involved," Coleman told FOX 23 in an interview. "I knew Dr. Janway. Dr Janway has worked on me, we've been acquaintances for a very, very long time since I've been in Muskogee. Just knowing that it was him and his family took a different toll on me." 
"One thing I want to say to my community right now is that more than ever, we need to love each other," Coleman added. "We need to be concerned about each other enough that if we identify issues with family or friends, that we talk to them and get them the help that they need." 
This investigation is ongoing. 
If you or a loved one is feeling distressed, call the National Suicide Prevention Lifeline. The crisis center provides free and confidential emotional support 24 hours a day, 7 days a week. Call the National Suicide Prevention Lifeline at 1-800-273-8255, or text 741-741. 
This story was reported from Los Angeles.