Highlands detectives announce 'largest child porn case in central Florida history'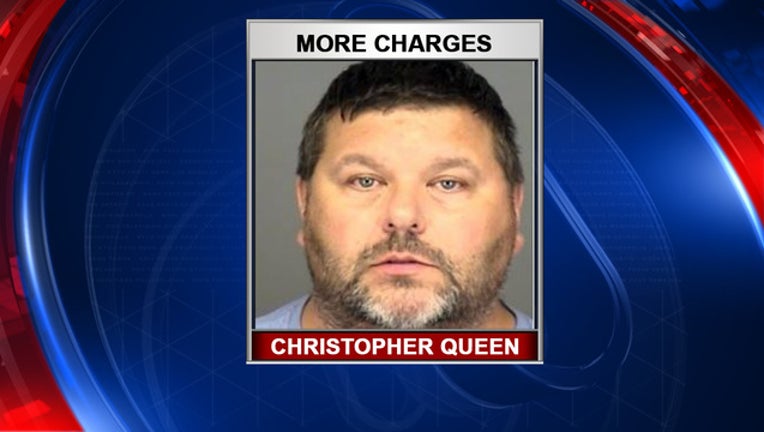 article
SEBRING (FOX 13) - The case against a Sebring man has grown into what investigators are now calling "the largest child pornography case in central Florida history."
Christopher Ray Queen, 50, was arrested last month on several counts of possessing and promoting child pornography.  Since then, investigators have been scanning his computer, and they say they've found more than enough to potentially keep him behind bars for the rest of his life.
The Highlands County Sheriff's Office says an initial scan of the 800,000-plus images in Queen's possession -- most of them allegedly in storage that was labeled "underage" -- turned up 10,762 images that were already identified as child porn in the Department of Homeland Security's database. 
All of those images, deputies say, depict sexual acts involving children -- many of them under the age of 10.
Citing the Internet Crimes Against Children (ICAC) Task Force, deputies say that volume of images would be the largest child pornography case in central Florida history -- and those were just the images allegedly found in an initial scan of Queen's devices. The actual number of images of child pornography on the devices is likely much higher, investigators say.
Queen was charged with 300 counts of possession of child pornography on Friday.  
"While he could be charged for all 10,762 images, the 300 charges reflect an amount that would ensure he spends the rest of his life in prison if convicted," an HCSO spokesperson noted.  
Prosecutors say charging Queen for each image would involve a "prohibitive amount of paperwork and logistics" which would not significantly increase the potential prison sentence.
Queen was also charged with two counts of lewd and lascivious behavior with a victim under 12, one count of lewd and lascivious behavior with a victim between 12 and 16 years of age, and one count of cruelty toward a child. Investigators say he molested the same girl three times between November of 2017 and February of 2018.
Investigators say the whole case began with a tip from the FBI and the National Center for Missing and Exploited Children.
"These types of cases are difficult to work because they involve children, our most vulnerable victims. Our Special Victims Unit and Crime Scene Unit have done a tremendous amount of good work on this case and are to be commended for their effort," Sheriff Paul Blackman offered.
Anyone with any information about this case is asked to contact Det. Orlando Esquibel at 863-402-7341 or leave a tip with Heartland Crime Stoppers at 1-800-226-TIPS or visit www.heartlandcrimestoppers.com.