Here are Florida's top nude beaches
ORLANDO, Fla. - Florida is well known for some of the world's most beautiful beaches, but did you know some are clothing-optional?
That's right! Here in the Sunshine State, you can feel free in nature, soak up the sunshine and get a tan all over at the state's nude beaches.
Obviously, there is some nude etiquette to follow, such as respecting one's privacy, not taking photos as people lay on the beach, staring or any sexual activity. 
MORE: This Florida city is ranked as one of the best places to travel
According to Visit Florida, here are the top three nude beaches in the state:
Haulover Beach
Haulover Beach is one of Florida's best-known, oldest and officially recognized public nude beaches and is among the top 10 nude beaches worldwide. It's located at 10800 Collins Avenue in Miami Beach, Florida.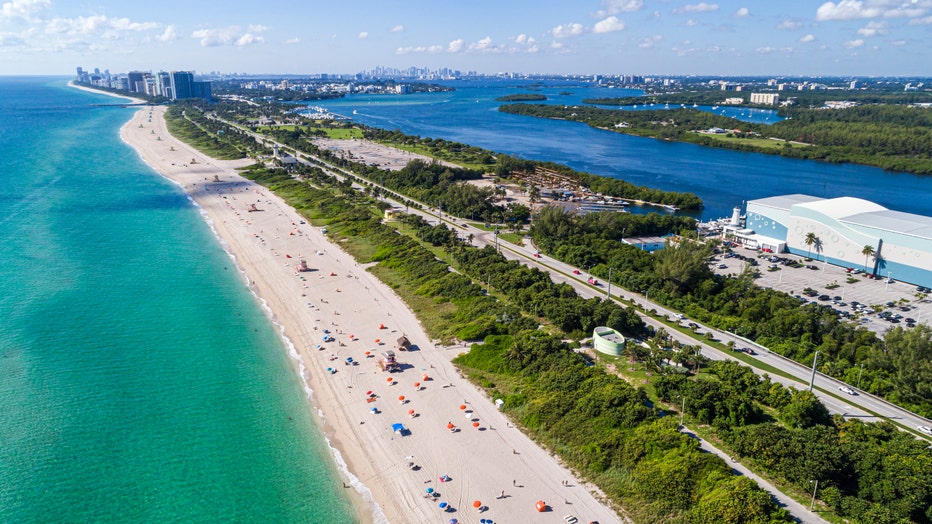 Florida, Miami, Haulover Park Beach, aerial view. (Photo by: Jeffrey Greenberg/Education Images/Universal Images Group via Getty Images)
Blind Creek Beach
This clothing-optional beach in St. Lucie County is popular for offshore fishing and known as a nesting site for green turtles. It's located on Hutchinson Island near Jensen Beach. The address is 5460 South Ocean Drive in Fort Pierce.
Playalinda and Apollo Beaches
Both of these secluded beaches are located within the Canaveral National Seashore, a national park in Central Florida. 
According to Visit Florida, Apollo Beach sits at the northern end of the park in Volusia County and has an area designated for nudists.
MORE: These 2 Florida beaches rank as the best in the U.S
Playalinda Beach is on the Volusia and Brevard County line and can be reached via Titusville. 
"Nudity is prohibited in Brevard, so sunbathers need to make sure they go north into Volusia before baring all," Visit Florida's website stated.