FOX 35 Care Force: Orlando police sergeant served the community while battling cancer
ORLANDO, Fla. - FOX 35 is honoring one special sergeant for her dedication to the Orlando Police Force and commitment to serving the community even as she faced the battle of her life after being diagnosed with breast cancer last year.
A celebratory moment was captured on camera as Orlando Police Sgt. Natalie Bartimac rang the bell at a local hospital to signify that she is cancer free. She was diagnosed with breast cancer last November.
"I had a regular yearly mammogram and they saw what they call an architectural change," Sgt. Bartimac said. "So I went back in to have a biopsy done. They found a second one on my MRI." 
One month later, she went in for surgery then began radiation.During her battle with the disease, she never missed a single day of work!
"For me, it was just easier to go back into work and not think about it," she said. But the Chief told her to take all the time she needs.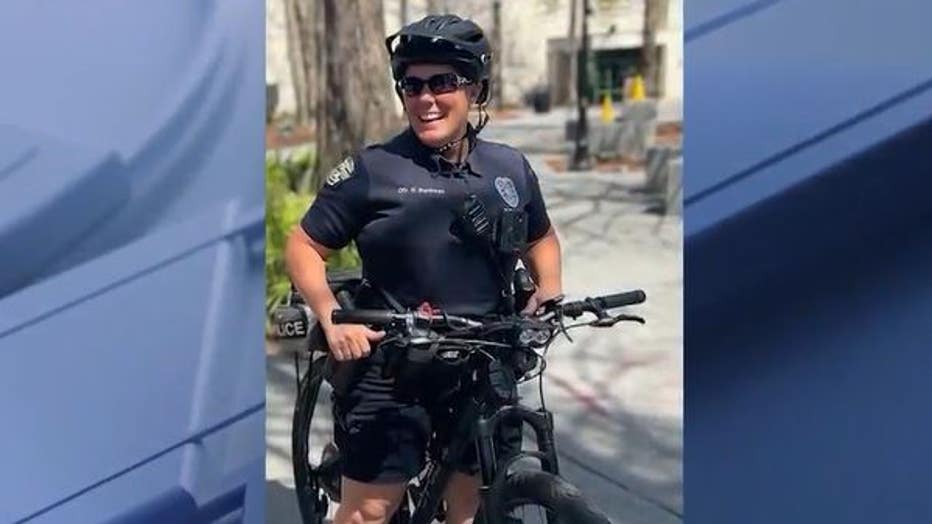 "I said take all the time you need, figure out what your diagnosis is and treatment is and all that kind of stuff," Chief Eric Smith said. "And she said oh I'm not going to miss work. And I was like ok let's see what's going on and get back to me and let me know."
"You put a task in front of me and that's kinda what it was," Bartimac said. "It was a task. It was something that I had to get done and I had a great team of doctors – they kept me on track to get it done as quickly as possible."
She didn't just stay on track. During that time she was promoted from Corporal to Sergeant.
"She does everything she can to keep Orlando safe and keep the community safe," Chief Smith said. "She puts her job at OPD before everything else."
This isn't the first time Bartimac crossed our radar. Two years ago she was featured on FOX 35 for the compassion she showed to a 99-year-old World War II veteran she met while responding to a tragic call about his wife. After the emergency, she continued to check in on him for weekly visits.
"This lady here, gives me a reason to live," Gene Thomas said. Most of the time they'll just sit and talk.
"She has been my Godsend," Thomas said. "She's been my friend."