Forecast a glimmer of good news for citrus growers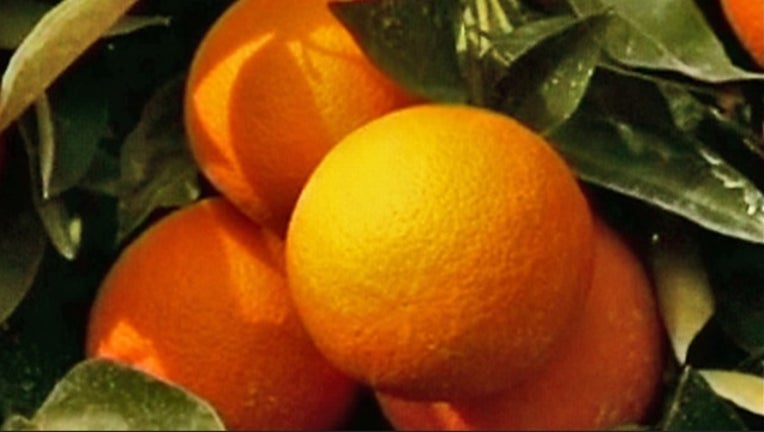 article
TALLAHASSEE, Fla. (NSF) - For the second time in a week, Florida citrus growers got what could be considered good news for the struggling industry.
A forecast Tuesday from the U.S. Department of Agriculture showed this season's projected orange crop holding steady for the third consecutive month.
The estimate followed an announcement Friday by U.S. Agriculture Secretary Sonny Perdue that anxiously awaited disaster-relief programs for farmers who suffered damages in Hurricane Irma will be in place by mid-July.
"After a season of crisis, our industry finds hope in a new bloom, a new crop, disaster relief on the horizon and the opportunity a new season brings," Shannon Shepp, executive director of the Florida Department of Citrus, said in a prepared statement.
Despite the latest outlook, the citrus industry, which has been fighting deadly citrus-greening disease for a decade and then was ravaged by Irma in September, continues to be on a pace to produce the lowest citrus counts since World War II.
The U.S. Department of Agriculture's estimate Tuesday said Florida will grow enough oranges in the current season to fill 45 million 90-pound boxes, a mark unchanged since the February forecast.
By comparison, the industry filled 68.7 million boxes of oranges in the 2016-2017 season, which itself was a five-decade low.
Meanwhile, estimated grapefruit production in the latest forecast fell 14 percent, from 4.65 million boxes in March to 4 million boxes in Tuesday's report. The forecast number, if it holds, would be down 48.5 percent from the past season and 63 percent off the 10.8 million boxes filled in the 2015-2016 season.
Also, Florida's production of specialty crops, tangerines and tangelos, is down 13 percent from the March outlook, in the latest federal numbers.
The industry had hoped to surpass 2016-2017 totals before Irma struck at the start of the current growing season, causing groves, particularly in Southwest Florida --- where trees were knocked over or suffered long-term damage because of weeks of flooding that impacted root systems --- to incur losses up to 70 percent, Shepp said.
In October, the state Department of Agriculture and Consumer Affairs estimated hurricane damage to the citrus industry at $761 million. State officials later said damages have increased above the $1 billion mark.
Citrus officials have expressed frustration awaiting the release of $2.36 billion in federal disaster aid for farmers in Florida and other states affected by hurricanes and wildfires. The agriculture money was part of a $90 billion disaster-relief package signed by President Donald Trump on Feb. 9.
While Perdue announced Friday that programs for farmers to apply for the money will be set up by July 16, it remains unclear how claims can be filed or how money will be distributed.
Information provided by The News Service of Florida.