Flynn will provide some documents to Senate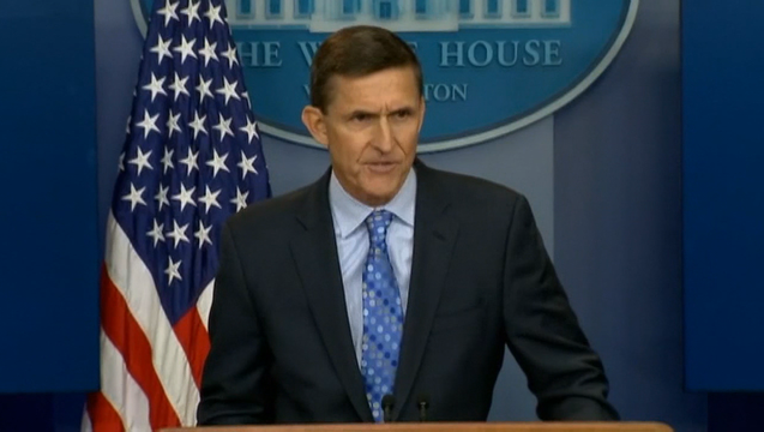 article
WASHINGTON (AP) - Former National Security Adviser Michael Flynn will provide some documents to the Senate intelligence committee as part of its probe into Russia's meddling in the 2016 election. 
A person close to Flynn says he will turn over documents related to two of his businesses as well as some personal documents the committee requested earlier this month. The person says Flynn plans to produce documents by next week. 
Flynn's decision comes after he invoked his Fifth Amendment protection against self-incrimination in declining an earlier request from the committee. Flynn's attorneys had argued the earlier request was too broad and would have required Flynn to turn over information that could have been used against him. 
The person spoke on condition of anonymity to discuss Flynn's private interactions with the committee.
The department said Sessions' staff relied on the guidance of the FBI investigator handling the background check, who advised that meetings with foreign dignitaries "connected with Senate activities" did not have to be reported on the form.
The news comes just two months after Sessions recused himself from a Justice Department investigation into potential ties between Russia and the Trump campaign after it was revealed that he had two previously undisclosed encounters, last summer and fall, with the Russian ambassador. Sessions said at his Senate confirmation hearing that he had not any communication "with the Russians."
In a statement, Justice Department spokesman Ian Prior said Sessions met with hundreds, if not thousands, of foreign dignitaries while in the Senate. Prior said Sessions' staff consulted with the FBI and others familiar with the disclosure process, and was told not to list those meetings connected to his Senate job. CNN first reported the omissions.
Also Wednesday, the FBI told a House committee that it would not be complying with a Wednesday deadline to turn over memos written by former FBI Director James Comey detailing his discussions with President Donald Trump. One memo reportedly recounts Trump pressuring Comey to shut down an investigation into the foreign ties of Flynn.
___
Associated Press writers Stephen Braun and Eric Tucker contributed to this report.