Florida 2-year-old dies after being left in hot car following parents' lunch outing: deputies
ORANGE CITY, Fla. - A 2-year-old girl died Thursday after reportedly being left in a hot car for hours in Volusia County. 
According to the Volusia Sheriff's Office, a family left their home on Highland Drive in Orange City to grab a bite to eat for lunch in DeLand. They returned home shortly before 3 p.m. with the young girl and her two older brothers, ages 15 and 8.
Around 5 p.m., the girl's parents found her unresponsive and still in the car. Authorities said they drove her to a local hospital where she died shortly before 6 p.m.
The circumstances of the child's death are under investigation. 
The high temperature Thursday in the Orlando area was 91 degrees, the FOX 35 Storm Team said. The low was 84.
In DeLand specifically, the temperature was approximately in the high 80s.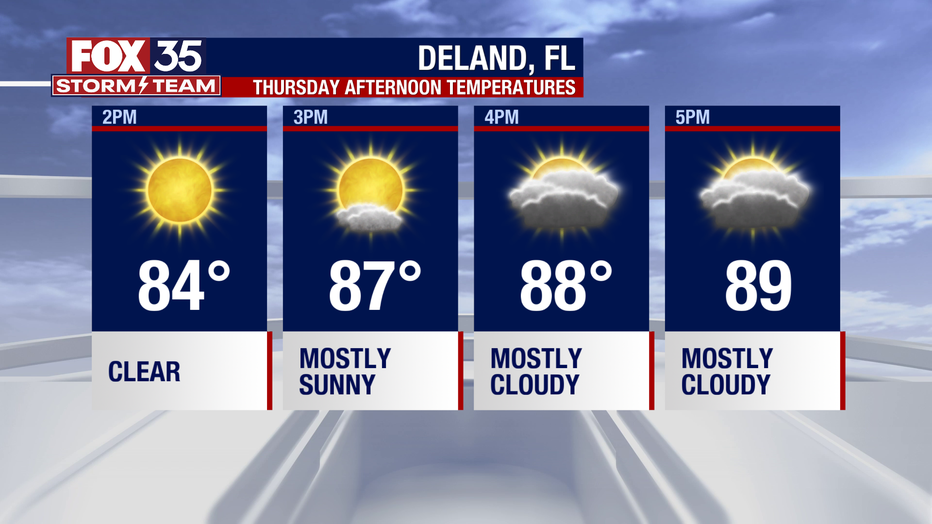 MORE NEWS:
This is the second time recently that a local child has died after being left in a hot car for hours. 
In May, a mother was arrested and charged with manslaughter after she reportedly left her 11-month-old infant in the back seat of a vehicle while she attended a church service in Palm Coast. 
The baby had been left in the hot car for nearly three hours. Officials, however, said the charges may not hold up in court. 
"I don't know what the state is going to do," board-certified criminal trial expert, Geoff Golub, previously told FOX 35 News. "I think sometimes you just have tragic things that happen. Obviously, she is going to be scarred for the rest of her life."
These tragedies happen more often than people may think. Florida is second in the nation for hot car deaths and doctors say, parents aren't always to blame.
"They had every intention to stop at daycare, to take their child there, and as they're driving they go into an autopilot mode, and we have a brain memory system that puts us into that autopilot mode, and in fact what it does is it suppresses our conscious memory system so that we're more likely than to do something out of habit," said David Diamond who's a USF Psychology Professor.
Preventing hot car deaths
About 40 children a year die from heatstroke after being left or trapped inside a car, according to the United States Department of Transportation. That equates to about one child death every 10 days.
Officials shared the following safety tips to prevent future hot car deaths:
Check the back seat
Keep your vehicle locked – as sometimes children die after getting into unattended cars
Never leave a child alone
If you see a child alone in a vehicle, ensure the child is OK and responsive. If not, dial 911 immediately.