Florida road rage leads to 2 dads shooting at each other, striking their daughters; 1 charged with murder
NASSAU, Fla. - A Georgia man faces attempted murder charges in Florida after a road rage confrontation between him and another father in October left both of their daughters with gunshot wounds, according to court documents.
Frank Allison, 44, and William Hale, 36, were driving down Highway 1 with their families when they got into a dangerous confrontation, the Nassau County Sheriff's Office said at the time.
Both were arrested, but prosecutors on March 31 dropped the second-degree murder charge against Allison under Florida's self-defense "stand your ground" law after determining that Hale was the aggressor, court records show.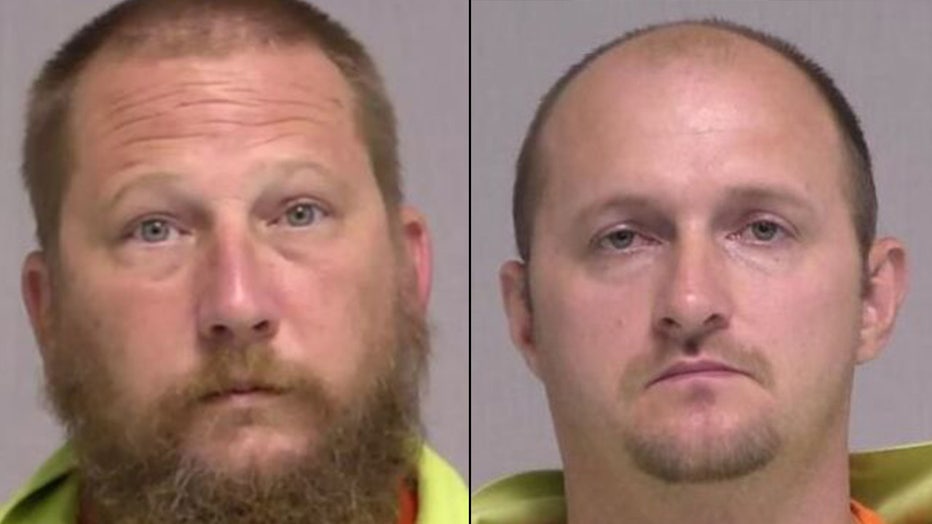 Frank Allison (left) William Hale (right). Charges against Allison were dropped. Prosecutors filed formal charges against Hale in March 2023.
Prosecutors ultimately filed three counts of attempted murder, three counts of aggravated assault and one of "shooting or throwing deadly missiles" against Hale for allegedly attacking Allison, his wife and their daughter. The "missile" charge relates to the water bottle he allegedly threw into the Allisons' SUV before the shooting began.
The altercation left their daughters, 5 and 14 years old, in hospital beds with gunshot wounds.
"There could've been two dead kids because of two stupid grown men," Nassau County Sheriff Bill Leeper said after both were arrested on Oct. 8, 2022.
One witness, who told police he saw a "cat and mouse" game between two erratic drivers, called 911 before the shooting because "he knew something bad was going to happen," according to incident reports obtained by Fox News Digital.
Hale allegedly told investigators that he and Allison took turns "brake checking" each other, which police defined as "slamming their brakes while ahead of one another."
Hale pulled up alongside Allison and shouted something through the window, according to the documents. Hale said he then heard a "pow" and his daughter started screaming, and he returned fire.
Allison told police he fired one shot toward the bed of Hale's Dodge pickup after something, later identified as a water bottle, was thrown through his window. His single shot ended up striking the girl in the backseat in the leg, according to the documents. 
Hale allegedly emptied his magazine toward Allison's Nissan SUV, striking Allison's daughter in the back.
Bodycam video shows first responders treating the girls on scene as their fathers recount dueling versions of events.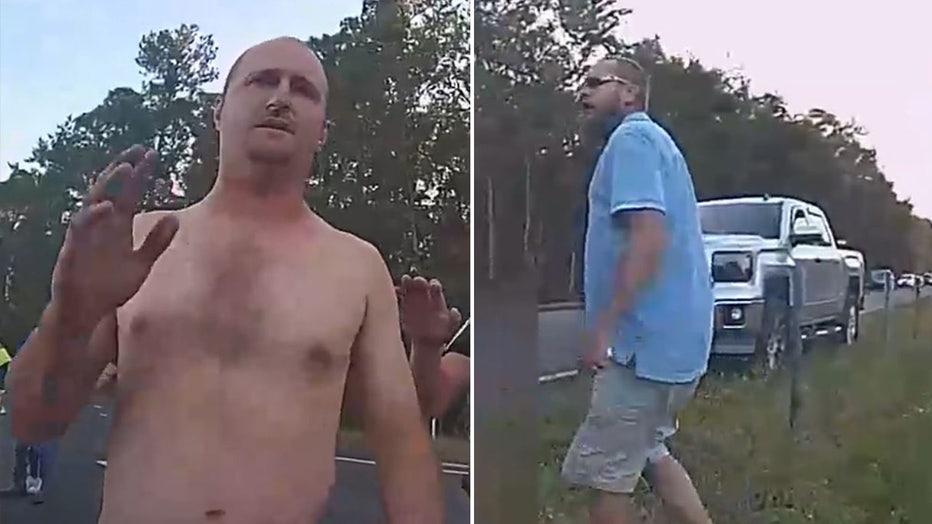 Both voluntarily stopped for law enforcement, according to the incident reports. But they were seen staring each other down and screaming profanities as other men forced them apart.
"Do me a favor, just take care of your daughter," a deputy tells Allison after they have been split up.
CLICK HERE TO GET THE FOX NEWS APP 
The deputy and another person can be seen treating a wound on her back.
"Oww, it hurts!" she cries out as he applies pressure with a gauze pad.
Hale is due in court for his arraignment on April 20.
Fox News' Haley Chi-Sing and Andrew Mark Miller contributed to this report.