Florida man allegedly beat grandmother to death with hammer then called housekeeper to clean up bloody scene
GOLDEN GATE, Fla. - A Florida sheriff's office arrested a "blood-soaked" man after he allegedly beat his grandmother to death with a hammer and severely injured his grandfather. Police say they caught the alleged killer after he asked his housekeeper to clean up the bloody crime scene.
Anthony Michael Corrado of Naples, Florida was charged with second-degree murder and aggravated battery on a person over age 65 after he went to his grandparent's home and violently beat them with a hammer.
Collier County Sheriff's Office shared that Corrado's grandparents had an active order for protection against their grandson, but did not explain the circumstances surrounding the restraining order. 
Police said that on Wednesday, May 17 Corrado called a housekeeper to help him clean up a home. When she arrived she was greeted by a "blood-stained" Corrado, police said.
READ: 1 critically injured, 1 arrested after argument over gambling game turned to gunfire: 'I ain't meant it bro'
The unidentified housekeeper told police that the 34-year-old led her to a bedroom where the elderly victim was located, dead. The "quick-thinking" housekeeper quickly came up with a plan to escape, telling Corrado that she needed to get cleaning supplies from her car. 
Once outside the residence, she took off and flagged a deputy in his patrol vehicle a short distance away, police say.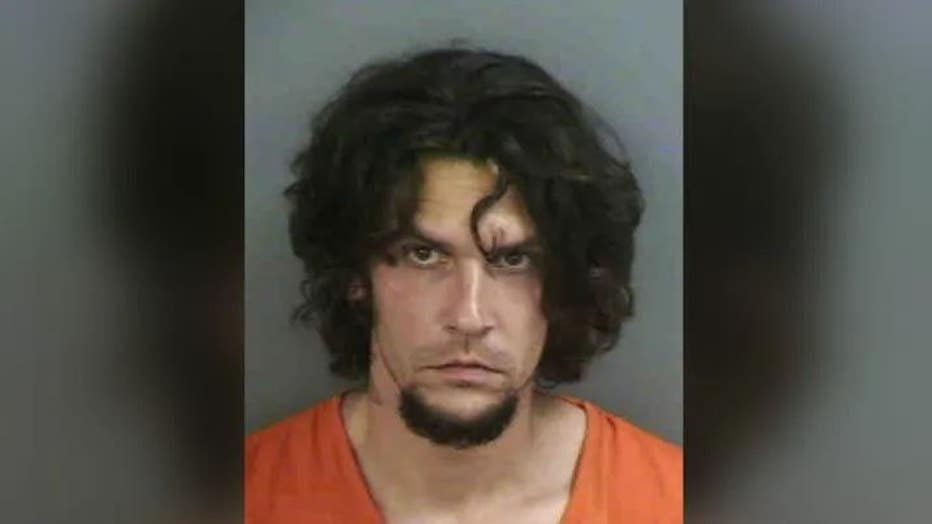 Anthony Michael Corrado mugshot courtesy of the Collier County Sheriff's Office.
Deputies immediately responded to the home where they located the body of the elderly woman and another victim. Corrado's grandfather was wrapped in a blanket in another room and suffering from severe head injuries.
Police said that he was flown by medical helicopter to a nearby trauma center.
Video shows impatient Florida man pull semi-automatic handgun on ATM user
A hammer with blood on it was located on the kitchen counter with police describing a graphic scene of blood on the walls and floor of the home.
Corrado was immediately found and arrested by law enforcement. He is booked in the Collier County jail.
"This individual is in our custody thanks to the swift response by deputies and the quick-thinking reporter who was able to get herself out of the residence and alert law enforcement," Sheriff Kevin Rambosk said in a press release.
READ: Ruskin victim who survived machete attack to be star witness for state
Police said that he was released from prison last year after violating his parole. According to arrest records, Corrado has a lengthy record dating back to when he was 23 years old. His previous charges include possession of amphetamines and heroin, a hit-and-run incident, and multiple instances of violating his parole. 
Read more at FOXNews.com.