Florida man accused of choking, trying to rip woman's bathing suit off at Cocoa Beach
COCOA BEACH, Fla. - A Brevard County judge has denied bond for a man accused of trying to rape a woman inside a Cocoa Beach public restroom.
Around 4:50 p.m. on Tuesday, a woman walked into a bathroom at Lori Wilson Park, at 1500 North Atlantic Avenue, when she said a man approached her.  That man was later identified as 31-year-old William Edward Russell Jr. 
According to Russell Jr.'s arrest report, he told the woman he had a gun, began to choke her, pushed her down to the ground, and tried to remove her bathing suit.
Investigators with the Cocoa Beach Police Department said Russell Jr. only stopped his attack after the woman's screams brought people to her aid. Officers said the woman's boyfriend and a park employee tried to stop him, but he fled. However, he was spotted and captured in Cape Canaveral a short while later.
"It's horrible," Jordan Symons told FOX 35 News with a sigh after hearing the story. "My heart goes out to her family and her."
Symons was one of several people we observed at Lori Wilson Park on Wednesday. It is a popular place for families, and many visitors expressed shock that something like this could happen at the park.
"That's terrifying," said Chris Green, who was at the park Wednesday. "That's really awful."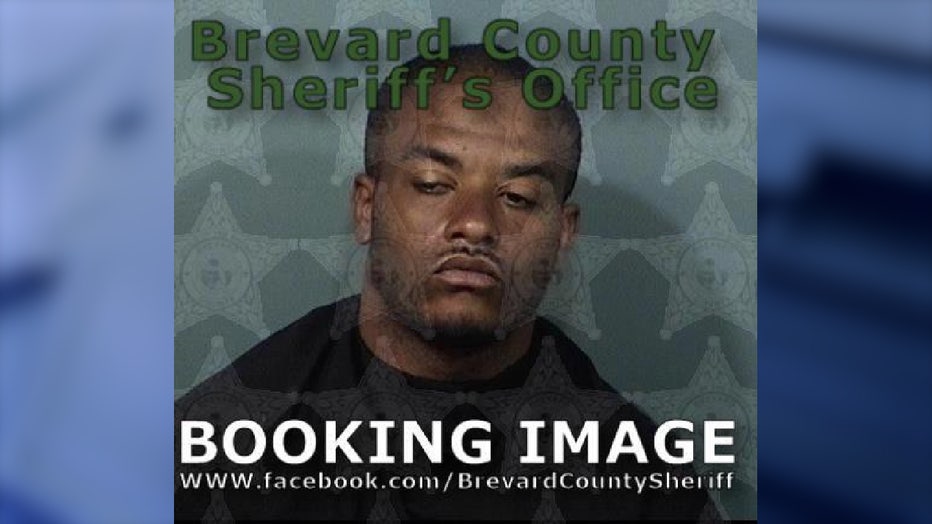 Credit: Brevard County Sheriffs Office
Green said he is considering ways to make things safer at the park.
"I don't know about cameras and lights, because the reality is police are probably going to be 15 to 30 minutes away, so you need live bodies here. Live bodies could prevent a lot of stuff," said Green. "Maybe if they had security or more police to help with situations like that, hopefully, that will never happen again."
When asked about the incident, Russell Jr. told police the woman had choked herself.
Court records show Russell Jr. was let out of jail less than a week before the alleged attack. He had served 20 days in jail after police said he followed a woman home then peered inside her house, and misidentified himself to law enforcement after the woman called 911. Now, he's back in jail facing three felony charges including sexual battery, false imprisonment, and aggravated assault with a deadly weapon.
"He deserves to be locked up," said Green. "I feel bad for that woman."
Russell has an arraignment coming up on May 16.