Florida bar brawl • Disney World fight video • Man accused in Florida couple murder • Man steals police car
A man is accused of stealing a police car with a K9 inside and crashing it after burglarizing Amscot in Winter Haven, a man suspected of murdering an Orange County couple was arrested in Texas, a fight over a photo-op was captured on video at Disney World's Magic Kingdom, three people are wanted after bar brawl left a man unconscious at a Cocoa Beach bar, and a father reacts after police arrested a woman accused of trying to kidnap his daughter. 
Man steals police car with K9 inside, crashes it after burglarizing Amscot in Winter Haven: officials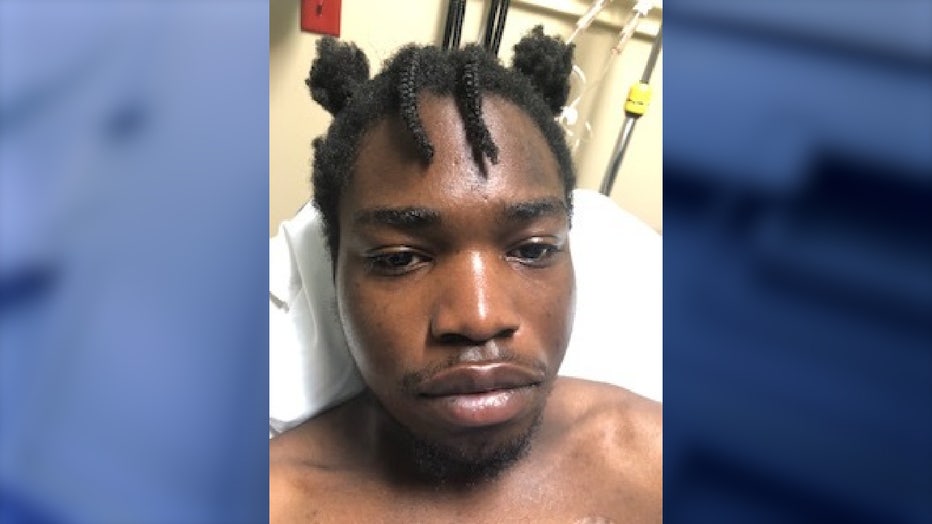 Pictured: Menylek Jarrett
Authorities have arrested a man they said stole a police car with a K-9 inside and crashed it into multiple vehicles after burglarizing a cash advance business in Winter Haven. Menylek Jarrett, 20, was arrested on multiple charges including burglary, grand theft of a motor vehicle, reckless driving and leaving the scene of a crash with injury, the Winter Haven Police Department said in a news release. Shortly before 9:30 p.m. Saturday, officers received a 911 call from employees at an Amscot located on 8th St. NW after Jarrett reportedly threw a rock through a front glass door and walked inside the business. Police said Jarrett threw another rock at the teller's glass and tried to enter the door of the teller area, but when he couldn't get in, he left the business before breaking into a patrol car with a K9 inside and driving off. 
Man suspected of murdering couple in Orange County arrested in Texas, deputies say
A man suspected of stabbing and killing his ex-girlfriend and her boyfriend in Orange County, Florida, on Sunday has been arrested in Texas, according to the Orange County Sheriff's Office. Orange County deputies responded to a 911 call on Sunday morning in the 10500 block of Bastille Lane and found Yohanna Colmenares, 42, and Alex Quintanilla, 40, inside a home with "obvious signs of trauma." Both were taken to the hospital, where they later died.
Walt Disney World fight video: Brawl at Magic Kingdom started over photo op disagreement
A day wasn't so magic for two families at Walt Disney World's Magic Kingdom after an apparent disagreement over a photo op led to punches and an all-out fight. The fight happened Monday afternoon at Disney's Magic Kingdom theme park just past the entrance gates and in front of a 100th Anniversary sign, celebrating 100 years of The Walt Disney Company.
'Extremely violent attack': Suspects wanted for attempted murder after bar brawl leaves victim unconscious
'I'm ecstatic!': Father reacts to arrest of woman accused of trying to kidnap daughter
As a suspect is in jail for attempting to kidnap a girl, the child's father is grateful to police. "I'm ecstatic!" Kelly Grainger said, adding that he is relieved that police have arrested a suspect. "She just wanted to take my daughter." Officers said 30-year-old Salimah McCann tried grabbing 6-year-old Esmerelda as she walked home from church on Sunday, hand-in-hand with her mother down Halifax Avenue in Daytona Beach on Mother's Day. Police said the mother was able to fight off the stranger.