FL woman punches deputy • Parent knocks out FL umpire during game • Woman throws wine at FL politician
A Florida woman was arrested for allegedly punching a deputy at a bowling alley, an umpire speaks out after he was knocked unconscious by the parent of a Florida high school baseball player, homeowners filed a class action lawsuit against a Florida city over Hurricane Ian flooding, some Florida residents are cautious after a family pet was killed: Here's FOX 35's Week in Review. 
Florida umpire says angry parent knocked him out cold: 'Maybe tomorrow somebody gets killed, then what?'
A Florida parent was arrested Wednesday for allegedly punching an umpire during a baseball game at Liberty High School in Kissimmee, deputies said. Video released by the Osceola County Sheriff's Office appears to show Jorge Aponte Gonzalez walking up to the umpire, who was standing near a gate, and knocking him to the ground. Between innings, umpire Ray Mora walked to a gate as he awaited his replacement. As his back was turned, Gonzalez left the stands and punched the 63-year-old Army veteran, the Osceola County Sheriff's Office said during a press conference.
Homeowners file class-action lawsuit against Florida city over Hurricane Ian flooding
Dozens of homeowners have filed a federal class-action lawsuit against the City of Deltona over its alleged role in severe flooding following Hurricane Ian. The plaintiffs claim Deltona officials opened a dam in an effort to protect Deltona homes, and the decision resulted in the worst flooding the Stone Island area experienced in decades. Several neighbors were stranded in their homes for weeks. Many were brought food and other important items via canoe at the height of the flooding. Others weren't able to return to their houses at all. There are over 40 people listed on the lawsuit, though some of them live under the same roof.
'Don't feel safe around this lake': Florida residents cautious after family pet killed by alligator
A family is on high alert after their family cat was killed by an alligator in the neighborhood pond. The family cat, Marmalade, disappeared on Saturday. Early Monday morning, the family said their cat floated up on shore with a large bite taken out of it. They were sure it was an alligator, and trappers found a 4-foot reptile believed to be responsible hours later. The male gator was removed from a pond in Port St. John after the incident.
Woman arrested after punching Florida deputy in the face at bowling alley, deputies say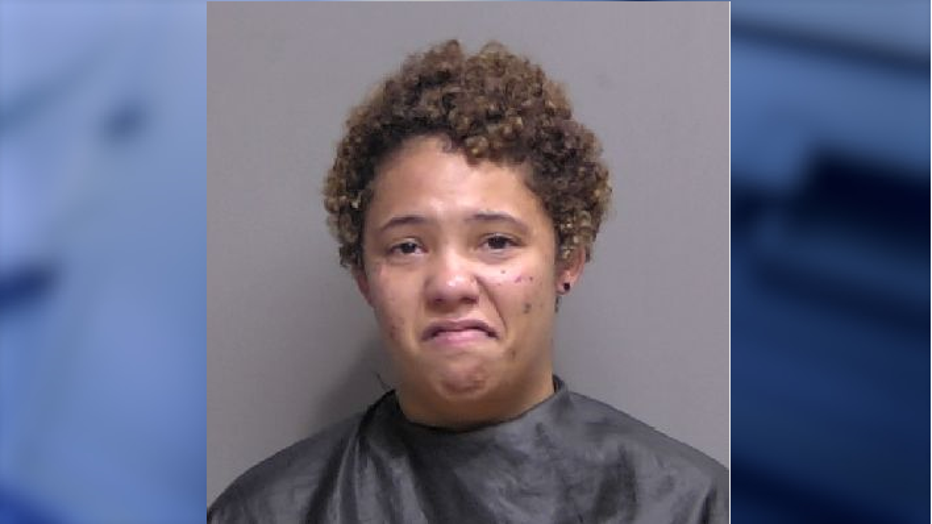 Elisa Armstrong (Photo via Flagler Sheriff's Office)
A woman was arrested after she allegedly punched a Flagler County deputy in the face outside a bowling alley on Sunday. The Flagler Sheriff's Office said the deputy was working a special detail at Palm Coast Lanes when he noticed an altercation outside the business. When he tried to intervene, a woman, later identified as Elisa Armstrong, struck him, authorities said. 
Florida woman arrested for throwing glass of wine at Rep. Matt Gaetz at food festival: affidavit
Rep. Matt Gaetz, R-Fla., arrives to the U.S. Capitol for the last votes of the week on Thursday, April 20, 2023. (Tom Williams/CQ-Roll Call, Inc via Getty Images)
A woman was arrested over the weekend in Florida under suspicion of battery after she threw a glass of wine at Florida Rep. Matt Gaetz. The Walton County Sheriff's Office confirmed Tuesday that its deputies responded to the South Walton Beaches Wine & Food Festival in Miramar Beach on Saturday, April 30, where Rep. Gaetz was attending the event with his wife. Selena Chambers, 41, of Tallahasee, allegedly shouted obscenities at Rep. Gaetz and then threw a glass of wine at him, which landed on his shoulder, according to the arrest report. She was arrested on charges of battery against an elected official and simple battery.