FedEx driver saves FL woman's life • Great white caught off Florida coast • FL man slaps woman with pizza
A Florida woman is thanking a FedEx driver who saved her life after finding her unconscious in a field, an armed suspect in a devil mask tried to enter a Florida strip club and got tackled by security, a family on a Florida fishing trip caught a great white shark, charges have been dropped against a teen homicide suspect in the Jones High School shooting, and a video shows a Florida police officer get hit while accidentally running into the path of a stolen car: Here's FOX 35's Week in Review. 
'She is definitely my hero': Florida woman thanks FedEx driver who found her unconscious in field
A Florida woman said FedEx driver Yeisel Rivera saved her life. Sharon Collar, a High Springs resident, met with Rivera to thank her for helping her a few weeks ago. Collar said she was walking from one end of her property to the other when she passed out in the grass. Rivera had just pulled into Collar's driveway to deliver packages when she saw Collar lying on the ground. She ran to ask her if she needed help, then stayed with her until her family arrived.
WATCH: Armed suspect in devil mask tries to enter Florida strip club, gets tackled by security
Police in Florida say "dozens of lives" were saved by alert security guards at a gentleman's club who took down an armed man wearing a red devil mask who was trying to get in. The Tampa Police Department said the suspect, named 44-year-old Michael Rudman, arrived at the Mons Venus venue with a firearm in one hand and a flashlight in the other. They say he was wearing a devil mask with "Kill" and "Darkk One" written on his arms.
Video: Family catches great white shark off coast of Florida
A family on a fishing trip in Florida got the surprise of a lifetime when they reeled in a great white shark! The family, who are from North Dakota, were on vacation in Fort Lauderdale on March 14 when they decided to book a shark fishing adventure with Good Hit Sportfishing. According to WSVN, while they were fighting to catch another fish, one of the men felt a big tug on their fishing line. "All of a sudden, when it hit the one rod, it just hit it and it took off," Shaun Jacobson told the news outlet. "So we knew it was something big."
Florida Attorney Monique Worrell defends decision to drop charges in Jones High School shooting
Florida State Attorney Monique Worrell defended her office's decision to drop charges against a 17-year-old boy who was initially accused in a deadly shooting outside a high school football game last year. Yet, stepped back from her criticism of the Orlando Police Department, whom she accused of not gathering enough evidence to support a conviction in court.
Video shows Florida police officer get hit by thief driving stolen car: Police
Police arrested the person responsible for running over a Sarasota Police Officer in a stolen car on Monday. Video shows the incident happening from two angles — body cam footage from the officer who was hit and nearby surveillance footage. Surveillance footage shows the driver of the car hitting the officer head-on, flipping him over the car.  
Florida man slaps woman with slice of pizza during argument, deputies say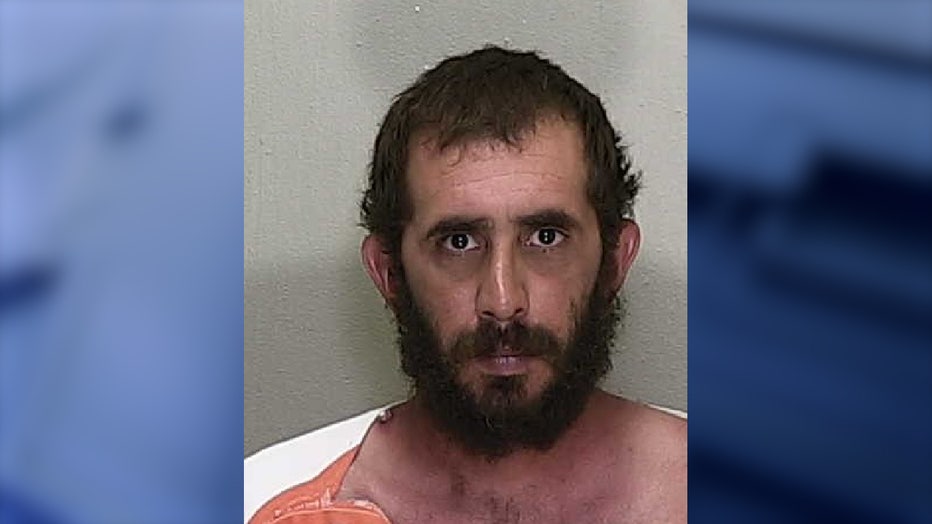 (Photo via Marion County Sheriff's Office)
A Florida man is facing a battery charge after he allegedly slapped a woman with a slice of pizza during an argument. On March 17, deputies responded to a Marion County home for a possible domestic disturbance after receiving a "911 hang-up" call.
When they arrived, they found the suspect, 39-year-old Ortelio Alfonso, outside the residence. According to a probable cause affidavit, he told law enforcement that he had gotten into an argument with a woman.
When deputies spoke with the woman to confirm what happened, she told deputies that Alfonso became upset about her physically disciplining someone "on his bottom area" and struck her in the face with a slice of pizza.