No charges for teen arrested following Jones High School football game shooting: state attorney
ORLANDO, Fla. - A teenager arrested following a deadly shooting at a high school football game last November will not face charges, according to the state attorney for Orange and Osceola counties.
Police said gunfire broke out on the evening of Nov. 12, 2022, during an altercation between two groups in the parking lot of Jones High School, as the school's football team was wrapping up a playoff victory over Wekiva High. Two teenage boys were arrested following the shooting incident that killed 19-year-old Gamaine Brown and left three others injured.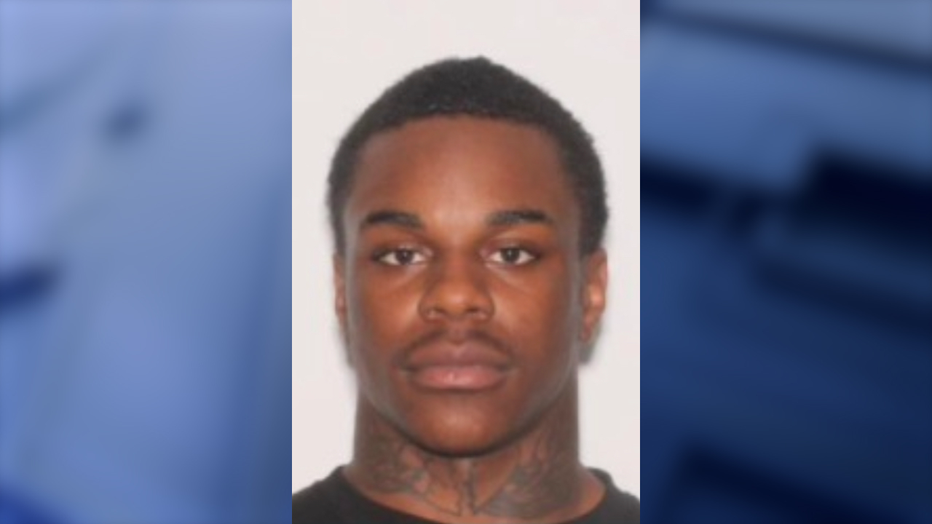 Gamaine Brown, 19, was shot and killed on Nov. 12, 2022. [Credit: Orlando Police] Department
A 17-year-old boy was arrested days after the shooting at his home on charges of second-degree murder with a firearm, discharging a firearm at a school event, and possession of a firearm at a school event.  Another boy, age 15, was taken into custody on a charge of attempted second-degree murder with a firearm. 
RELATED: 2 teens arrested after deadly shooting outside Jones High School football game, police say
The State Attorney's Office for the Ninth Judicial Circuit said that after a "thorough and lengthy review," it concluded that the 17-year-old could not be charged. 
"There is simply no reliable evidence that would support a conviction in this case," read a statement from State Attorney Monique Worrell's office, describing the case as "weak, full of holes, and would never support a verdict of guilt beyond a reasonable doubt."
The state attorney also said a statement from a sole witness to the shooting, a 15-year-old girl, was not reliable. "The witness also lied to police about the potential involvement of one of her friends, and then modified her original statement to clarify that all the shooters were wearing masks, that she did not see the face of the shooter, nor did she know him at all," the state attorney's office said.
There is no video evidence of the shooting because the school's surveillance cameras did not capture the area where the incident occurred.  "Shell casings recovered from the scene show that individuals fired at least three different guns that night," according to the state attorney's office.
The case against the 15-year-old suspect is pending. The state attorney is urging anyone with information on this deadly shooting to contact the Orlando Police Department.
"Should further evidence establish a conclusive case against one of the perpetrators of this horrific murder, we will devote our time, energy, and resources to successfully prosecuting it," the state attorney's statement read.