Endangered black rhino born at Blank Park Zoo in Des Moines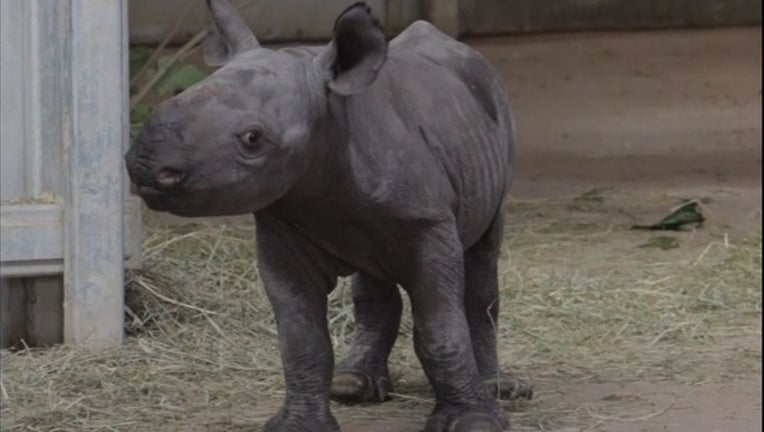 article
DES MOINES, Iowa (AP) - An endangered black rhino has given birth to an 80-pound female at Des Moines' Blank Park Zoo.
The Des Moines Register reports (http://dmreg.co/2dj4AJ8 ) the rhino Ayana gave birth to the calf the night of Oct. 11.
Zoo CEO Mark Vukovich called the birth "an extremely significant event" for the zoo and efforts to reverse a long decline in the number of black rhinos. The animal's combined wild and captive population now numbers less than 1,000.
The two adult black rhinos at Blank Park are among 46 housed in North American zoos. Of those, only six are breeding females.
Zoo spokesman Ryan Bickel says the calf was standing and walking within an hour of birth and attempted to feed within two hours, which are signs of a healthy baby rhino.
___
Information from: The Des Moines Register, http://www.desmoinesregister.com